as an application to Master degree studies in Graphic design
result:

accepted to Aalto University (School of Arts, Design and Architecture:)
Projects presented in this printed version of a portfolio were made during first 5 semester of my BFA studies in Visual communication design (4 semester at Academy of Fine arts and Design; University of Ljubljana and 1 semester at Aalto University; School of Arts, Design and Architecture.)
Its main purpose is an application to MA degree studies, therefore its content is so adjusted. There are 14 projects showcased. Each project has its own chapter, which is separated with a fold (also higher value of paper thickness), underneath which the details are written (purpose, etc, task, concept, solution). 12 projects are my individual work, one was made in collaboration with Biba Košmerl (2 projects showcased in a digital version of my portfolio) and one with Zora Zhengzheng Zhou.
In front of design content there is a CV chapter, and as a conclusion the last chapter is left for written description of

my degree project (titled: Visual communication outcomes for the public space and their influence on the quality of life: ''A day without and ad'')

, that is going to be finished in June 2013).
Addition to this portfolio is also an

essay

(on demanded topic:

What is the purpose of my design - is it for my creative desires, or for the public

) that can be found on this link. 
Stop the motion, if you want to see precise project.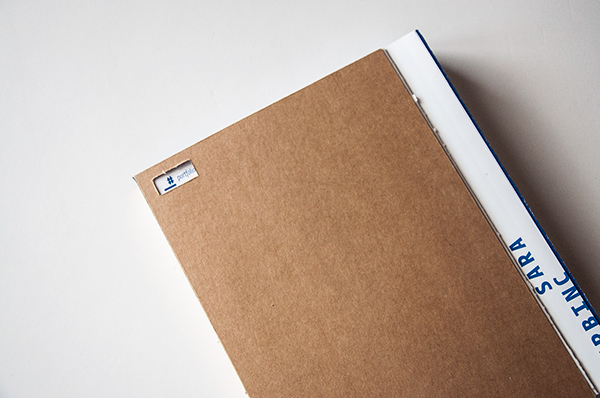 Content and purpose spread_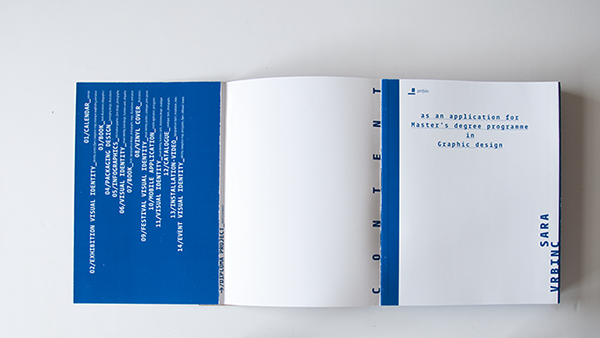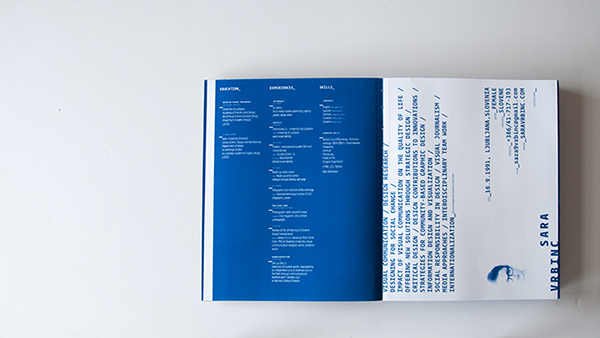 An example of separation spread between chapters_
An example of project's first page_
An example of unfolded page (project description)_
An example of project's close up_



(you can send me an email if you want to see it or read the details)