The Brief
Create a call-to-entry that would demonstrate how the transience of nature and the use of natural materials can be applied to create eco friendly design. At the same time inspire a standard of thinking for the students' entries.
My Solution
I created an entirely edible brief. The call-to-entries were printed with soy ink on rice paper and bound together with rings of icing sugar.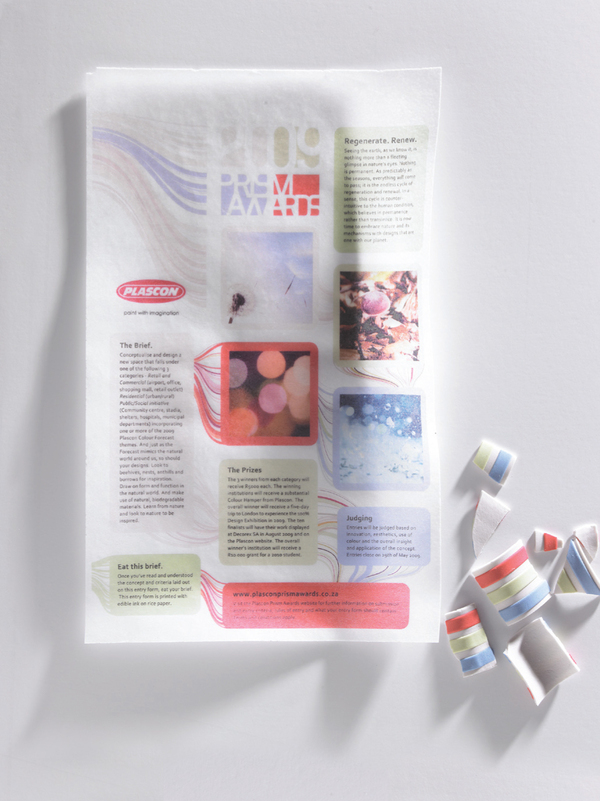 Interaction
After digesting the information, students were encouraged to do the same with the brief, leaving no waste behind.
Outcome
By creating a fun and interactive call-to-entry that appealed to students, I increased participation from students and lecturers to a level never achieved in the previous years. The entirely edible brief was a demonstration of transient, multiple usage design that would inspire them to create sustainable and environmentally conscious spaces in their future careers.