Roses brief set a task to make having a pen pal something that we should all do. I decided to create a website which allows you to find pen pal but also customise the letters you send and recieve. Also keeping in mind that the act of writing to a pen pal is a primary concern.
Making your account and signing up for the service.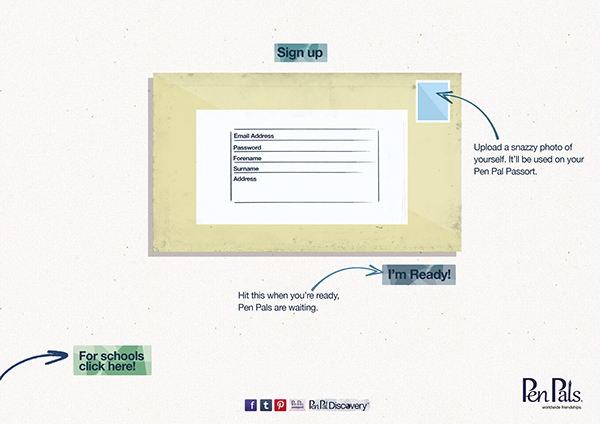 Choosing the type of letters that you want to be sending.