Art Direction/Copywriting: Lauren Danford
Illustration: Ryne Geib
Problem: People who buy Patagonia but do not participate in extreme sports would never consider purchasing something from the Nano Puff line.
Insight: Nano Puff is the best technology out on the market to keep you warm even if the jacket gets wet. This would be a great product for children so that parents would not have to worry about their child being adequately prepared for winter months. 
Idea: Complex microfiber technology explained in a storybook matter about how animals survive and thrive in the wild.
Close up of the Email blast design: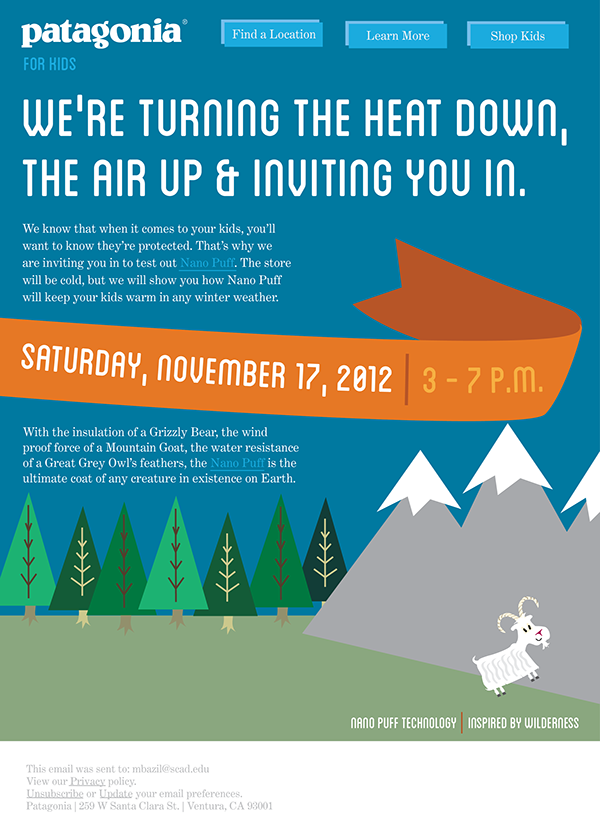 Note: Coded to have text located on solid background color on on background image for full HTML text optimization and not just as a solid image. Location will be based on criteria from the segmentation list.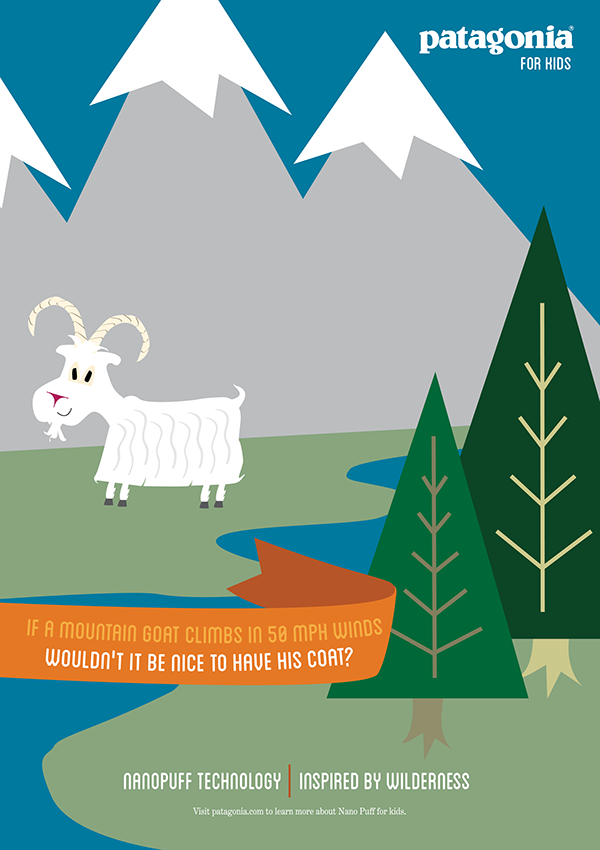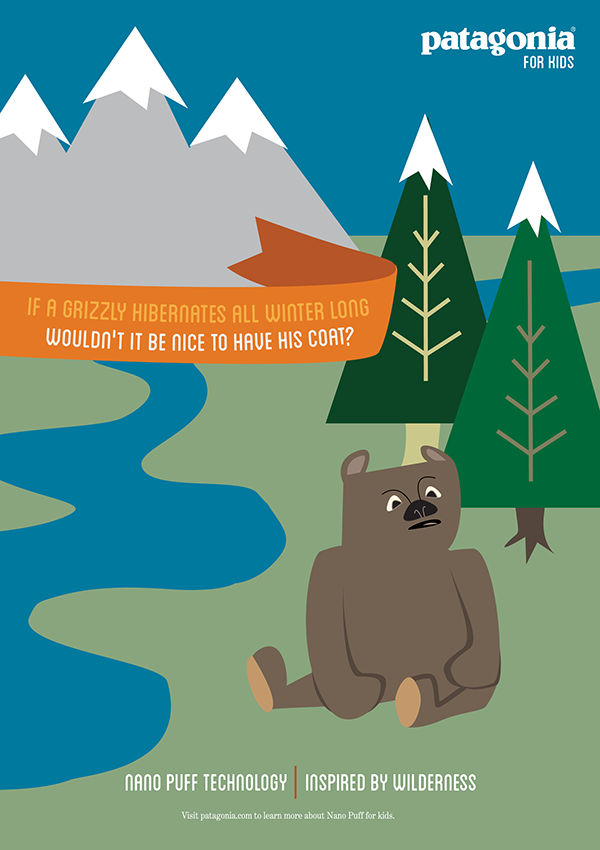 Banner Ad: [scroll to see progression]
User is able to toggle wind & snow bar. The owl will fly around on its own but will be affected by how the user toggles the wind a snow bar.
[Click any image to zoom]