selection of street lettering projects and collaborations 
Commission work done with my good friend FARS for a small french bakery in the centrum of Sofia. 
The top sign says Bon Apetit and it`s made out of the names of different french meals and words. The rest tells a story of a baker who get up early in the morning to make one, two, three, four.. ten croissants, and then ten muffins, and then ten baquettes and then ten..... 
Forever toys Forever Young


street calligraphy on electrical boxes
part of Sofia Design Week 
collaborative projects on various objects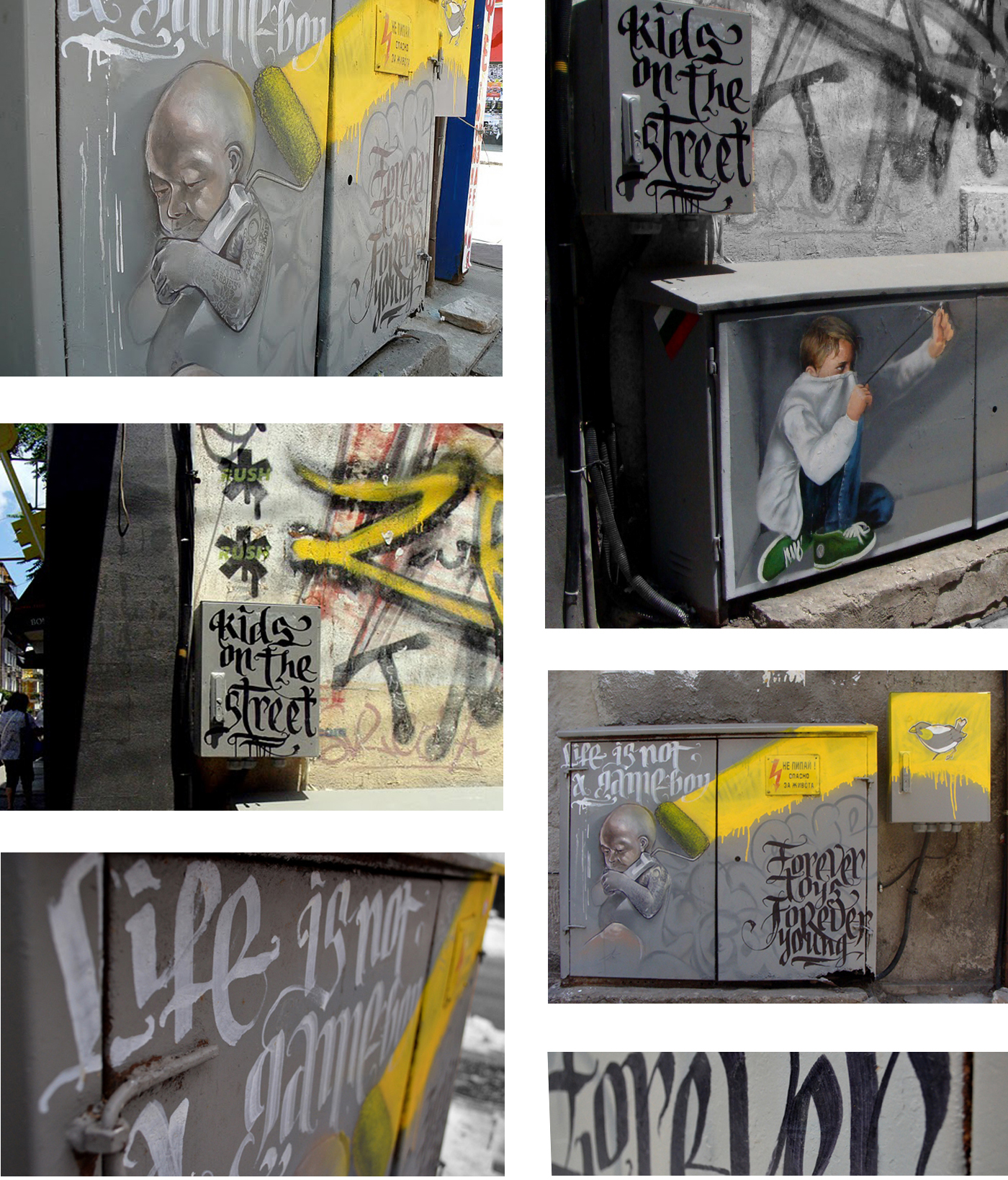 Madlena
Two walls  made in loving memory of my close friend Madlena.  

High in the clouds. deep in the hearts
1986 - 2010 
 
portrait by JRMN 

'Sigh'
1986 - 2011 
 
In loving memory!