Art Direction/Copywriting: Lauren Danford
Problem:

People who read the classics in literature are the least likely group to buy an eReader.
Insight:

Classic paintings resonate with this group and the SimpleTouch with GlowLight is the closest eReader to a book with lighting capabilities easy on the eyes.
Idea:

The Nook SimpleTouch with GlowLight will bring light to the classics once again.
Outdoor Wall Mural:
At night, a spot light is set up to mimic the product's light settings.
Outdoor Bus Shelter:
Motion detection will fade darker and darker as someone gets closer while the Nook glows more and more, eventually fading to black and displaying text.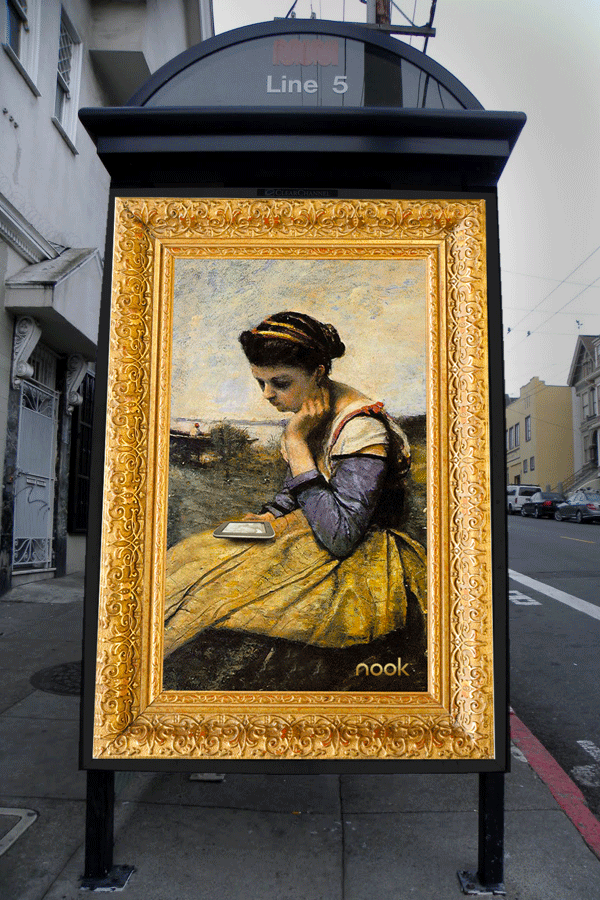 Outdoor Airport Lightbox: