Night Cereus is an illustration created back in 2010 for the Depthcore Collective's chapter release entitled "Eve."
It was based upon a dream I had one night. It involved a giant flower growing at the bottom of my garden. In the dark night and under the moonlight, I approached the flower and it began to bloom. Inside it was a naked man, he was very serene and calming. He told me that everything would be okay. It was such an intense and vivid dream that I had to create an illustration based on it.
 
I first sketched the piece out in my A5 notebook. I scanned in my rough pencils, retouched them and scaled them up to A3.
I printed them off and used them as a template for the final A3 drawing.
I drew the illustration using 0.05 - 0.8 Unipen Fine Line technical pens, I then edited and coloured it in Adobe Photoshop CS6
with a Wacom Intuous 3 tablet.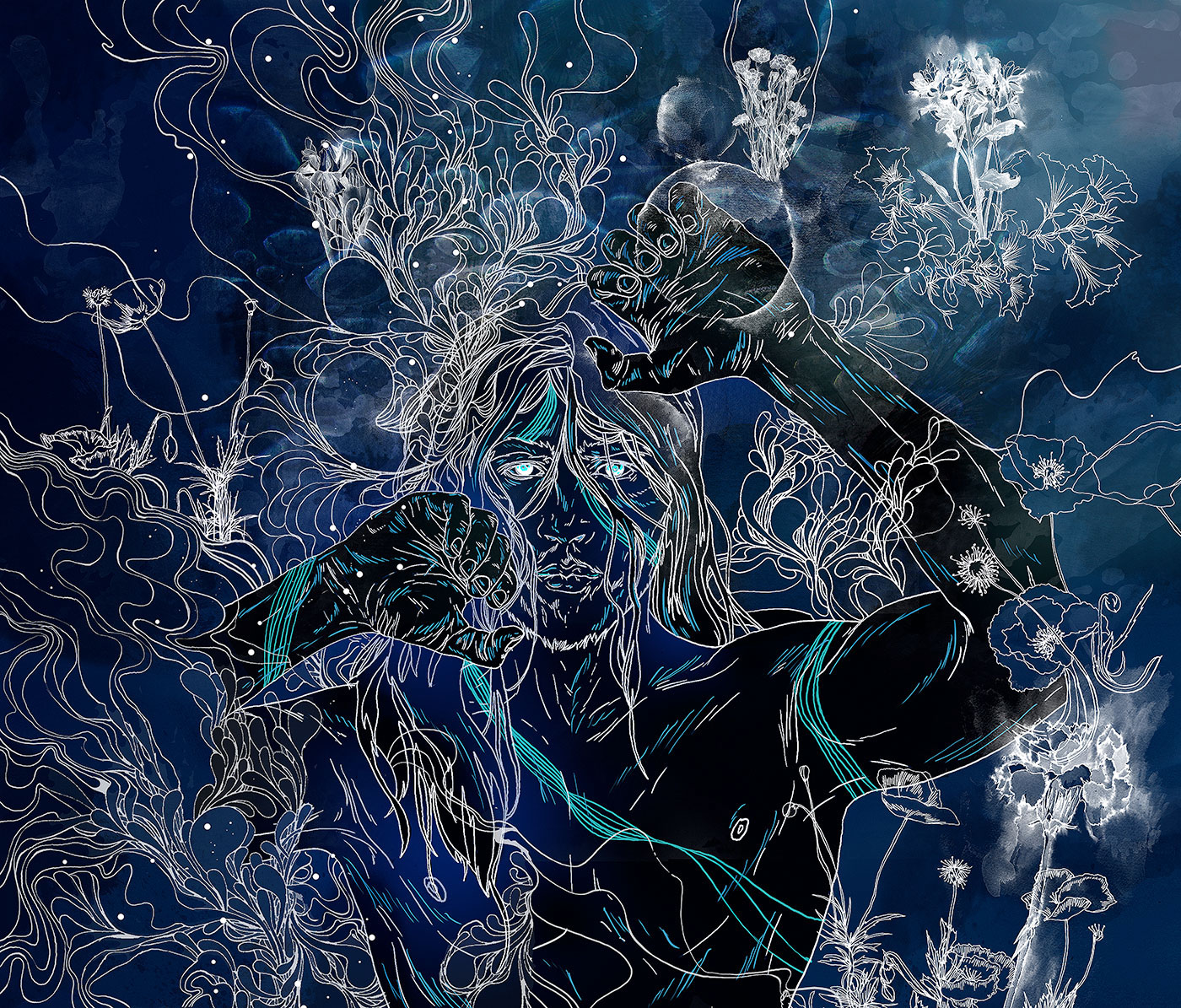 For more insights into my work process, my tools and other artworks, follow me on the Social Media links below.
These drawings are available for purchase by emailing on contact{at}lovetherobot{dot}com