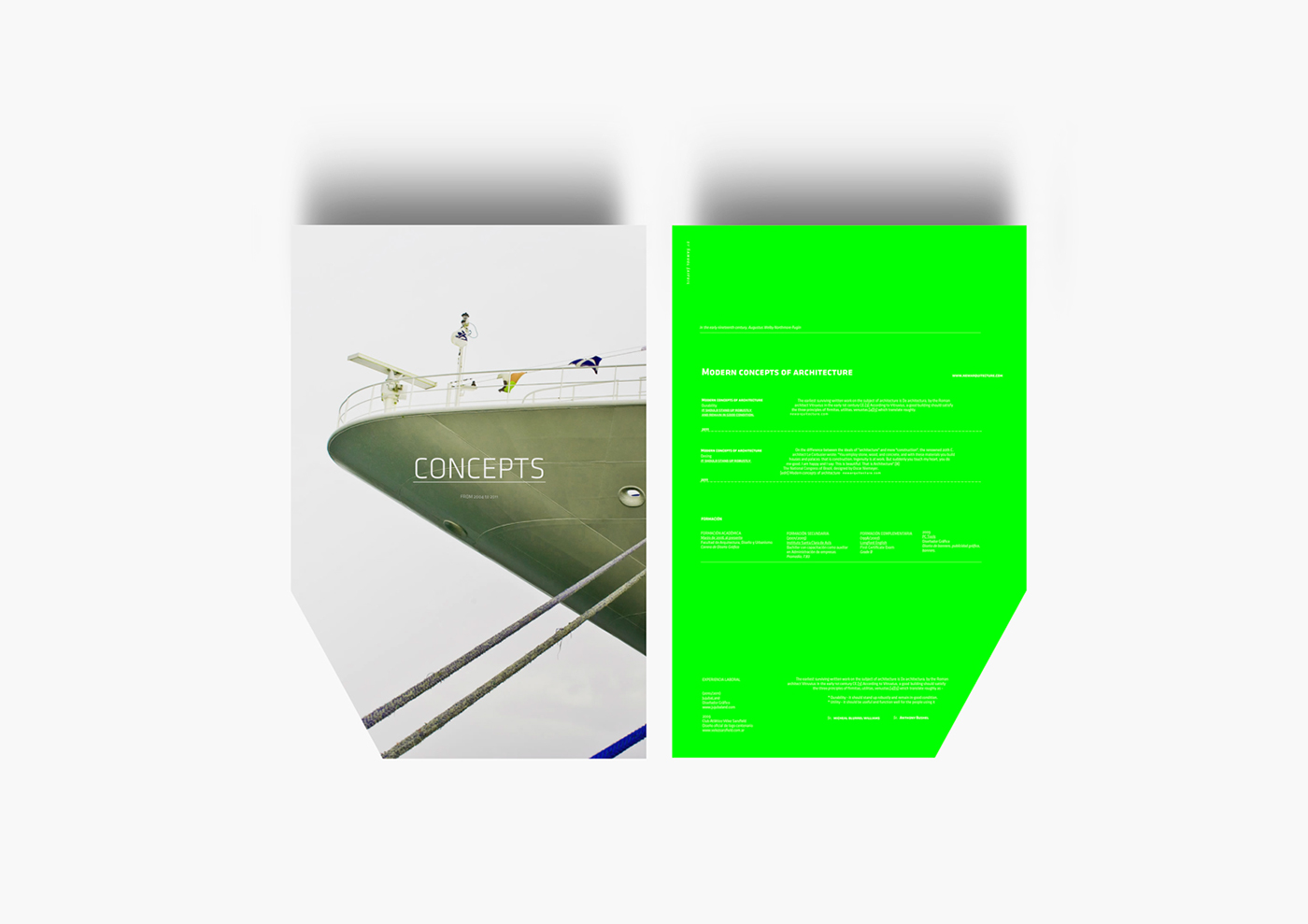 Project identity for a international event specialising in architecture, interior and landscape design. The event has a unique proposition: communicate modern architecture. This led us to developing a strategic identity system in order to show the this message in a memorable way. We explored different ways of capturing the event essence. We decided to create an ultramodernist and clean identity not only to reflect the philosophy of Modern Architecture and their high demands on quality and design, but also the event´s approach to architecture.
ESP. Proyecto de identidad para Evento Internacional de Arquitectura realizado enNueva York. Este evento contaba con una única condición; comunicar los atributos de la arquitectura moderna. Esto nos llevó a desarrollar una estrategia basada principalemente en reflejar el pensamiento y la posición del evento hacia la Arquitectura. Exploramos diferentes maneras de capturar esta esencia. Decidimos crear una imagen ultramodernista y pura que pueda reflejar y comunicar la filosfía del evento y su exigencia en cuanto a la calidad del diseño. Utilizamos tipografías de palo seco, generando puestas limpias, y acompañadas del uso activo del color verde fluor brindadole una imagen potente y moderna.
#designbyempatia 
                      ––2013
Thank you. 
You can find us on 
Twitter
,
Instagram
&
Facebook
 (to say hello!). For work inquiry you're welcome to contact us through hello@helloempatia.com
www.helloempatia.com
Designed in Argentina by Empatía®. 
© All rights reserved.