Misantropia is a small independent band from Brasil. They music style varies a lot, and the result is a great mixture of sounds, but the names of the songs always give out the impression they are about criticizing society, humanity and the system as a whole. The mood is heavy, sometimes sad, sometimes bleak.
       I was approached by the band and asked to design the cover for their album The Price of Everything, which will have a very small independent release. The original concept featured a DigiPack type of packaging, but the idea was cut out due to budget restrictions. While Misantropia is still working on the details to set foot on the release, here is the 3D mock-up with the design they approved.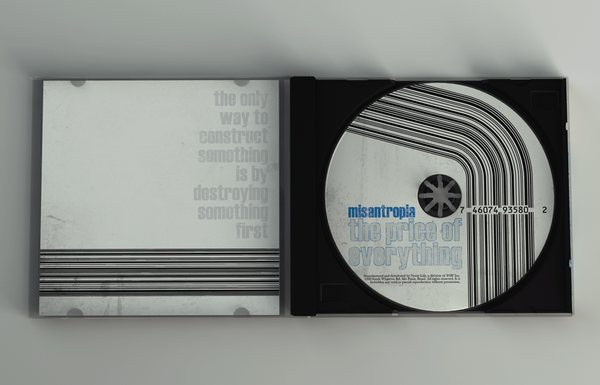 Check back soon for updates on the project!