Lent Fast Day is CAFOD's major fundraising campaign of the year, and children engage in a number of ways – from collections to fundraising events.
The Lent message this year for children is ' [We're]Hungry for change' and the case studies focus on children and young people living in Kenya who are growing food in their school vegetable garden.
List of items that need to be illustrated:
Promotional poster for schools to be displayed in classrooms and halls.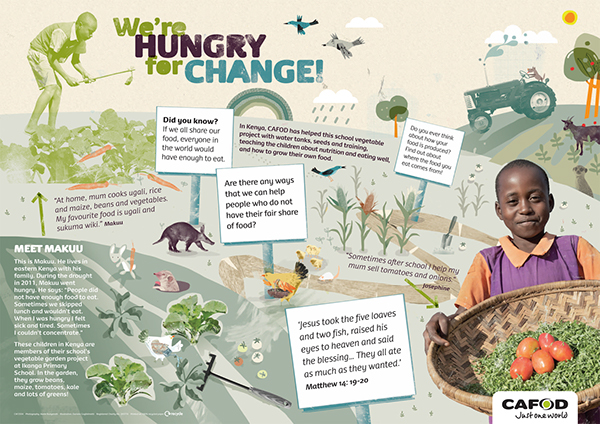 A number of small illustrations to be used on other complementary materials