"Not, of course, that the category of space had been abolished. (..) Space was still there; but it had lost its predominance. The mind was primarily concerned, not with measures and locations but with being and meaning."
"(..) Poring over Judith's skirts, there in the World's Biggest Drug Store, I knew that Botticelli - and not Botticelli alone, but many others too- had looked at draperies with the same transfigured and transfiguring eyes as had been mine that morning. They had seen the Istigkeit, the Allness and Infinity of folded cloth and had done their best to render it in paint or stone. Necessarily, of course, without success."
[Aldous Huxley, 

The Doors of Perception

]

"I can't keep from fooling around with our irrefutable certainties. It is, for example, a pleasure knowingly to mix up two and three dimensionalities, flat and spatial, and to make fun of gravity."

[Maurits Cornelis Escher]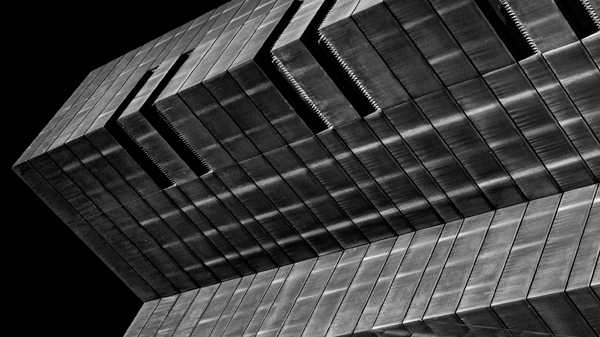 Since 2010 I began to ride my congenital attraction for architectures: their geometries, volumes, shapes and textures..I started to take pictures in a more and more methodical way, reflecting about something which was taking its own form.
Photography. Photography as an opportunity to take a fragment of reality and make it a meaning, but also, conversely, as an expedient to let a significance take possession of reality in the expression of its own essence. The contrast between these two visions became the material of my reflections and the focus of my research. Slowly I realized that psychology (in which i'm graduated) was an integral part of my creative experience. I realised that taking architectural photographies was only a means. So, the "Istigkeit" works, numerically titled in the order of production, were becoming more and more concrete, in parallel with the idea which was giving rise to them.
"Istigkeit" is a Photo-Graphic (de)construction experiment that juxtaposes different passions and interests, from psychology to art, passing through architecture, photography and design.
* * * * *
I focused on emptiness and fullness interacting with space and time.









* * * * *

All the images are printed in limited edition on Hahnemühle FineArt paper.
© Mattia Mognetti  2012-13-14


* * * * *