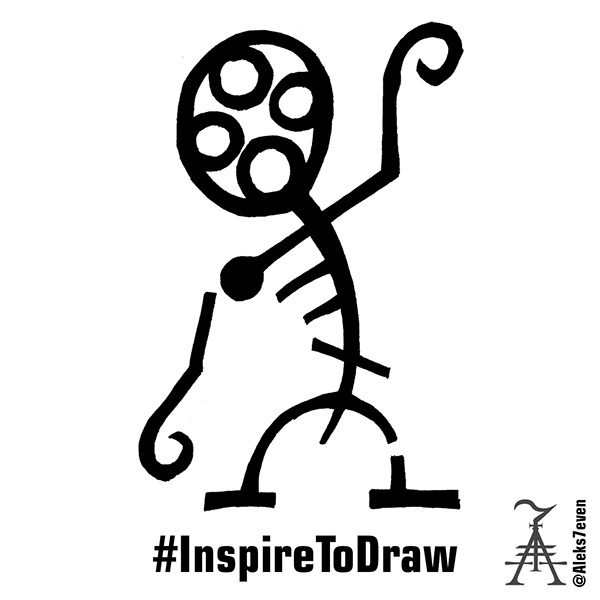 What makes us unique as artists is our creative vision, the tools and techniques could be mastered and learned over time, but that creative execution and problem solving of our vision is what makes us artists. Over the years working with kids and adults alike I hear a phrase "I can't even draw a stick figure" and I find it extremely disheartening that this idea takes root and pushes away some very creative individuals from pursuing art despite their creativity just because they lack particular skill which as we know takes years to perfect. My answer to this is a #InspireToDraw campaign based on the idea of creative problem solving challenge that will showcase individual creativity while not being focused on precise artistic skill - anyone can draw a simple stick man that is unique and individual.
Here how it works:
3 minutes minimum
whatever medium you choose 
sign it
Post your creation with a #InspireToDraw tag
I am hoping that this will have a chance to inspire people especially kids to continue expansion of their creativity and not be held back by their lack of technical skills.
In my line of work I have a pleasure to work and meet amazing artists, designers and illustrators and 90% of them freeze up when faced with this challenge because even thought it is a simple drawing the problem solving behind it strips away the comfort zone of their skills leaving them with a creative problem solving.
I hope this is of interest to you and that this campaign will be an inspiration for individuals to continue perusing all aspects of creative fields.