GOBLINOUS
A Goblin-tale beyond the Great Water
Goblinous*

is the autobiographical story of the author told in three chapters. It tells the adventures of Twiggy, the little goblin who travels beyond the Great Water seeking new perspectives of a new life. His life is changed through the people he meets and the challenges he faces in surviving the harsh conditions of the World of Unkown following the escape of his home.
The story was mainly isnpired by true events and spectacular experiences that shaped the author's life enormously between 2008-2013 while he lived in the United Kingdom and Denmark.
The book consists of a series of 36 illustrations divided into three chapters: England, Scotland and Denmark. Each one of these contains a selection of brief descriptions to give depth of the illustrated storyline. The illustrations are all hand-drawn in a slightly comic style, with the finishing of watercolour-texture conveying what he wanted to say in the most personal terms.
–


*Note: Goblinous was the Self Written Project in my 2nd year at Bucks New University, Buckinghamshire. It was also featured in

Smörgåsbord

, our End of Year show at the Uni.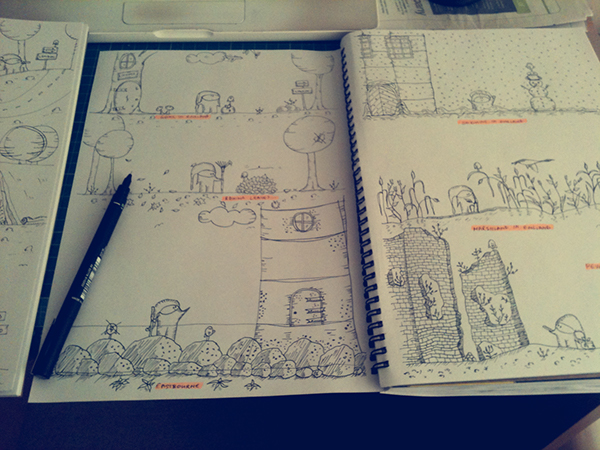 ...and suddenly line-drawing became my forte. Deep down I always knew... I guess.
In pursuit ofthe right colours.
Printing out the individual line-drawings in the right order.
Creating the correct imposition.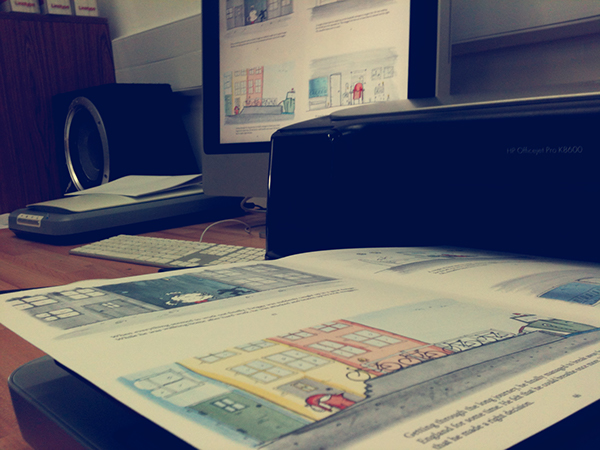 Printing out the final coloured drawings for folding and cutting.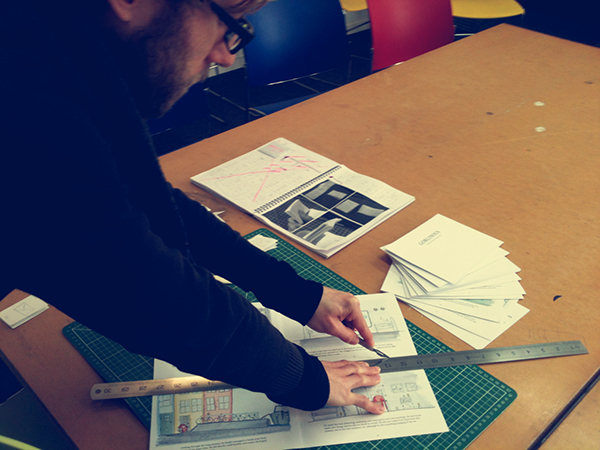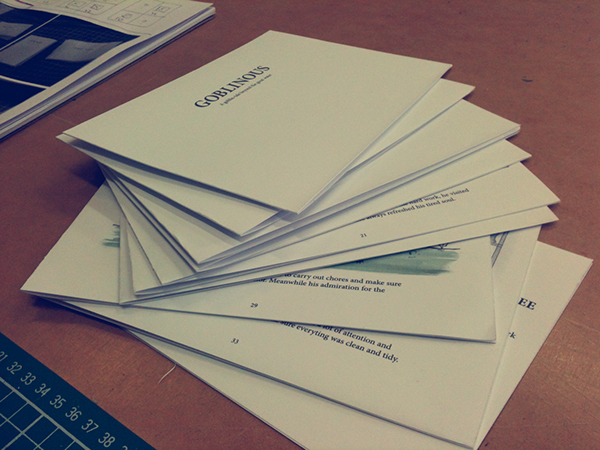 The cut signatures are ready to be sewn.


The finished piece is all hand-sewn. Yuhuu.