- This is no more the identity of the Gameat -
This is another project with the association Mandora.
This deals about video games and food, quality food, not junk food please ;)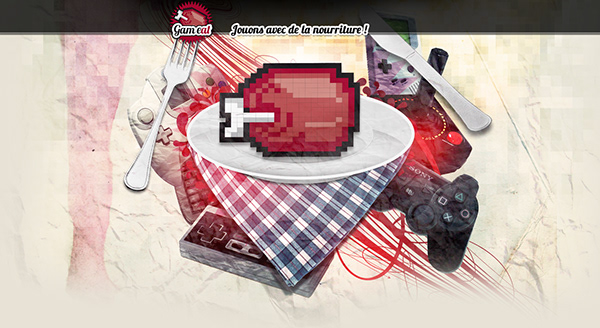 I shaped this identity from my memories of video games such as "street of rage" and others in which there are a lot of pixelated food.
Those two above are for a waiting page for the website. 
This should be an illustration for a poster dedicated to the first event