------------------------------------------------------------------------------------------------------------------------------------------------------
Electrolux Design Lab 2012 invites industrial design students and recent industrial design graduates to draw inspiration from professional experience creators (chefs, architects, interior designers, hotel designers etc.) to design home appliances that will provide a fuller sensory experience.
The concept designed tried to be in keeping with the heritage of Electrolux, using sharp, almost architectural lines, to reflect Scandinavian Design values – whilst providing intuitive ease of use and aesthetic appeal.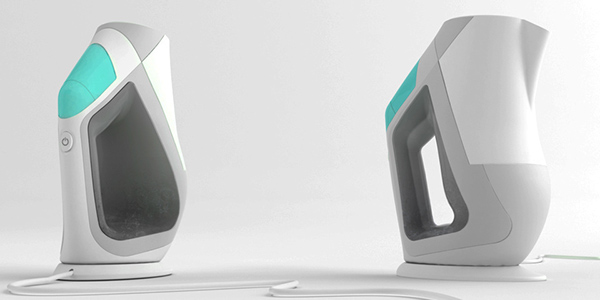 The kettle would stand elegantly upon a kitchen surface with the soft whites blending into the environment, and the contrasting blue highlighting the Electrolux brand.
Thanks for viewing. If you would like to get in contact, or simply see some more of my work, please visit my portfolio site at 
www.steven-burgess.com