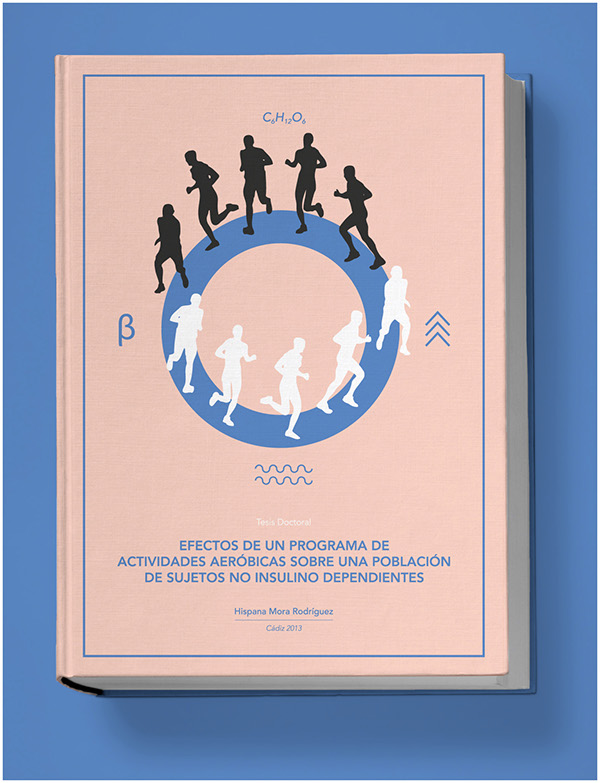 The effects of an aerobic activities program on a population of non-insuline dependent subjects

is 
a medical thesis carried out by the doctor Hispana Mora Rodríguez.
The assignment deadline was very tight, one or two days, so I had to execute ideas fast and think 
in simple design concepts. By using very representative and technical symbols I managed to
create a clear and understandable image.