DINABO AS
Dinabo is a Norwegian telecom trader company with extensive knowledge of the datacommunication market.
It is more and more difficult for a customer to keep track of all the varieties of services and solution concepts on the market. This is where Dinabo comes into play, with their extensive knowledge of the market, they can guide customers into taking right decision in increasingly complex market.



They decided to go bigger and asked Designhorse to develop a brand new look.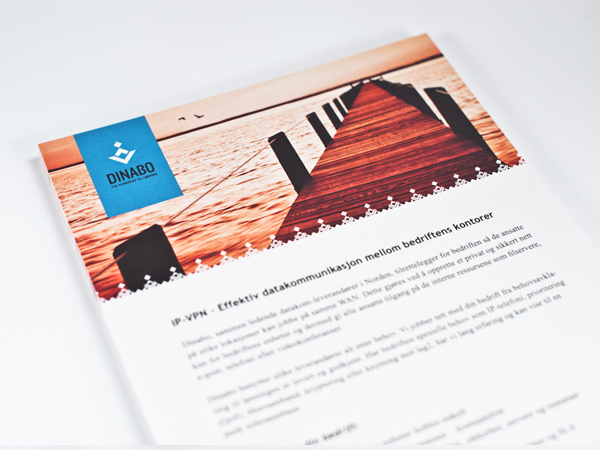 Behind the scenes
"Dinabo will show you the way", "Dinabo has all the answers", "Dinabo helps you to find out", "Dinabo is an IT-guru". Hours of brainstorming resulted in a bunch of sentences. Some of those gave us a conceptual starting point. Hey! Lets doodle it out!