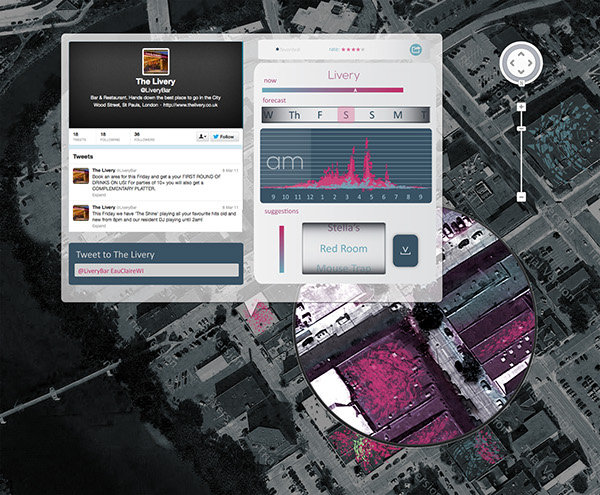 The Dencity App. brings together technology already in existence to create a tool to help improve peoples' lives. Those technologies include Twitter, Facebook, Google Maps, GPS in smartphones and infrared beam counters. 
Dencity uses an interactive map in the likes of Google or Bing that allows you to search local business' social media content by location rather than by news feed.  The app. also provides a live birds eye view of business congestion by publishing the infrared beam counts used to figure out conversion rates.
Searching local businesses' socail media content by location enables people to bypass the newsfeed.   Rather than having to follow business and having the newsfeed congested with content they do not want, patrons will have the ability to search for the content when they want it using filters: state, metro area, and business type.  
For example:
If the retail filter is selected Dencity will bring up all retail stores in the area color coded by how busy they are.  The user can select a store and get a live readout on how busy the store is, a seven day congestion forecast, as well as other suggestions for stores of a similar type that are currently less busy.  The user will then also have the ability to access the business's dedicated Twitterfeed for live and immediate customer support.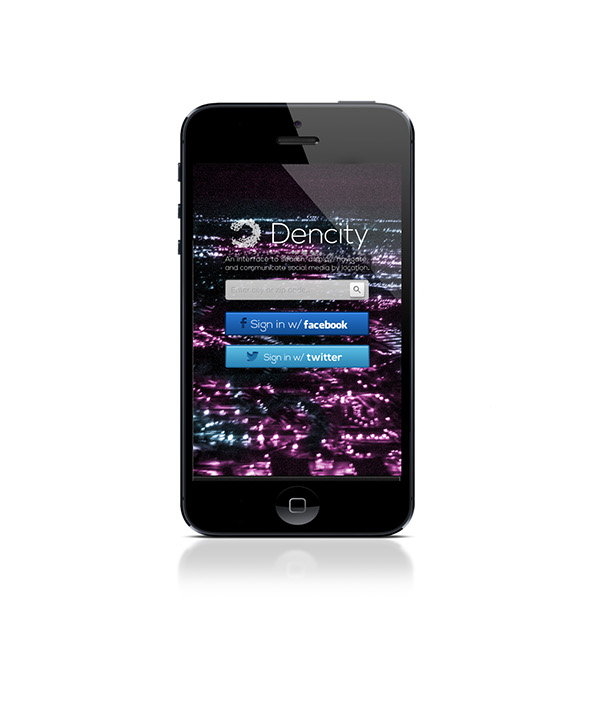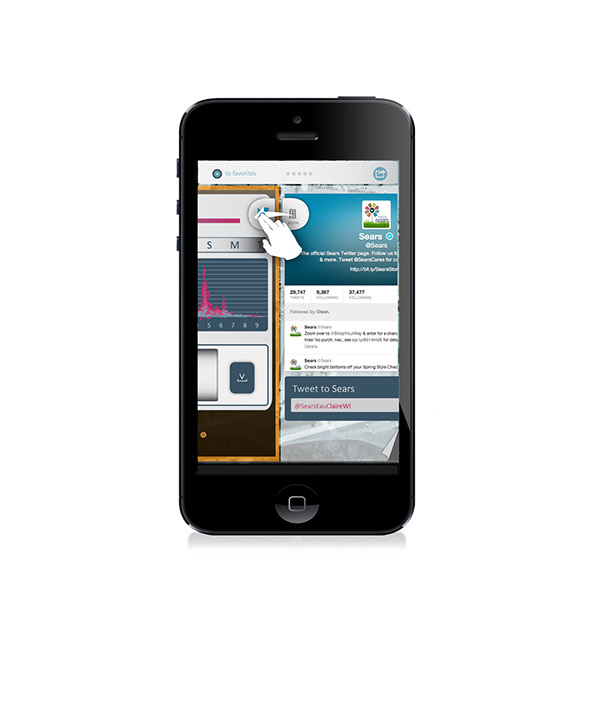 Users can favorite multiple locations and businesses and set their current location to the landing page. Users may opt in to allow the Dencity app to automatically zero in on their location with access to GPS location.  For free access to these services users may allow Dencity to anonymously publish their location as another tool to track crowd congestion.
With more accurate crowd forecasting business will be able to be more effective scheduling their workforce.  Businesses will also be able to offer specialized content to the patrons of partnered venues and events using social media.