We're going to create some competition zones (named COMPETIZONES) in city places, like running tracks, baskets, bicycle tracks, jump bars and so on.
We also create an app for smathphones which alerts you when you're near to one of these "COMPETIZONE" and also shows the record of each track. When you are in this area you can push the button "START COMPETITION" and accept the challenge. If you beat the record your name and personal informations will be shown on the page.
Each "competitor" will have his personal profile with the history of personal records achieved in each zone. It also shows his developmets and his calories burned, per day, per week and the total count. This will be possible because the personal profile contains informations about age, weight and height.
DARE. COMPETE. EVERYWHERE. 
COMPETITION IS EVERYWHERE -

Ambient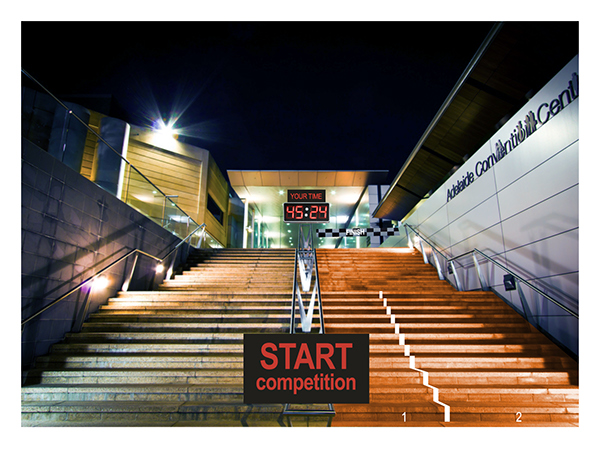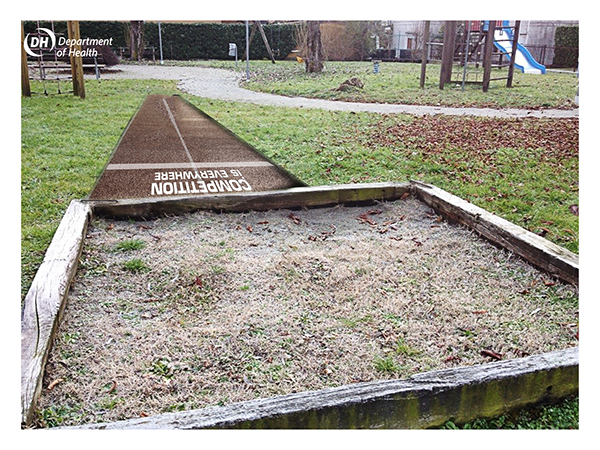 COMPETITION IS EVERYWHERE
-
App