NorthernLightsFestival
PromotionalMaterial
     The Northern lights festival is modern interpretation of the aura borealis, however unlike the original the Northernlights festival this does not occur at the Northern most point of the earth. Instead it is an annual event, promoting the "Dubstep" genre of music. The festival draws inspiration from the natural phenomenon, as the lighting techniques mimic that of its natural counterpart.
 
    The reason for the series of flyer is to captivate the imagination of the average listener, by enticing them with a trail of eye-catching phrases.
    The slight variation in colour from purple to blue depicts the gradual darkening in light in a nightclub, which reinforces the branding on a subliminal level as well.
    Other promotional materials include A2 posters as well as promotional cassettes to be handed out at the doorway to the main dancefloor/ tent.
    First and foremost, the idea behind the "cassette" instead of you conventional "disc" is because discs tend to damage much quicker whereas your cassettes, being small and compact, are much more durable. Also, because the Northern Lights Festival, and the Dubstep culture as a whole, are so heavily influenced by underground Hip-hop flavour, it was only fitting that we play tribute to it's influence by taking the listener back to its hip-hop roots. And although the music and the beats might differ between these two cultures, it is easy to feel that Hip-hop culture still coursing through the veins of the entire campaign.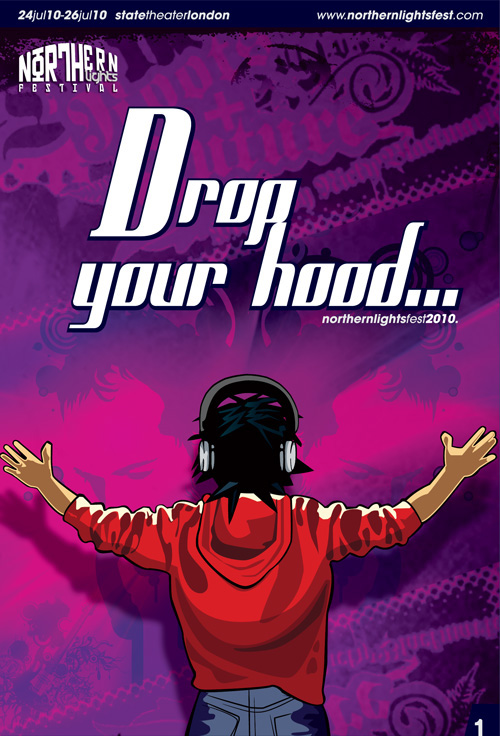 NorthernLightsFestival
PromotionalMaterial