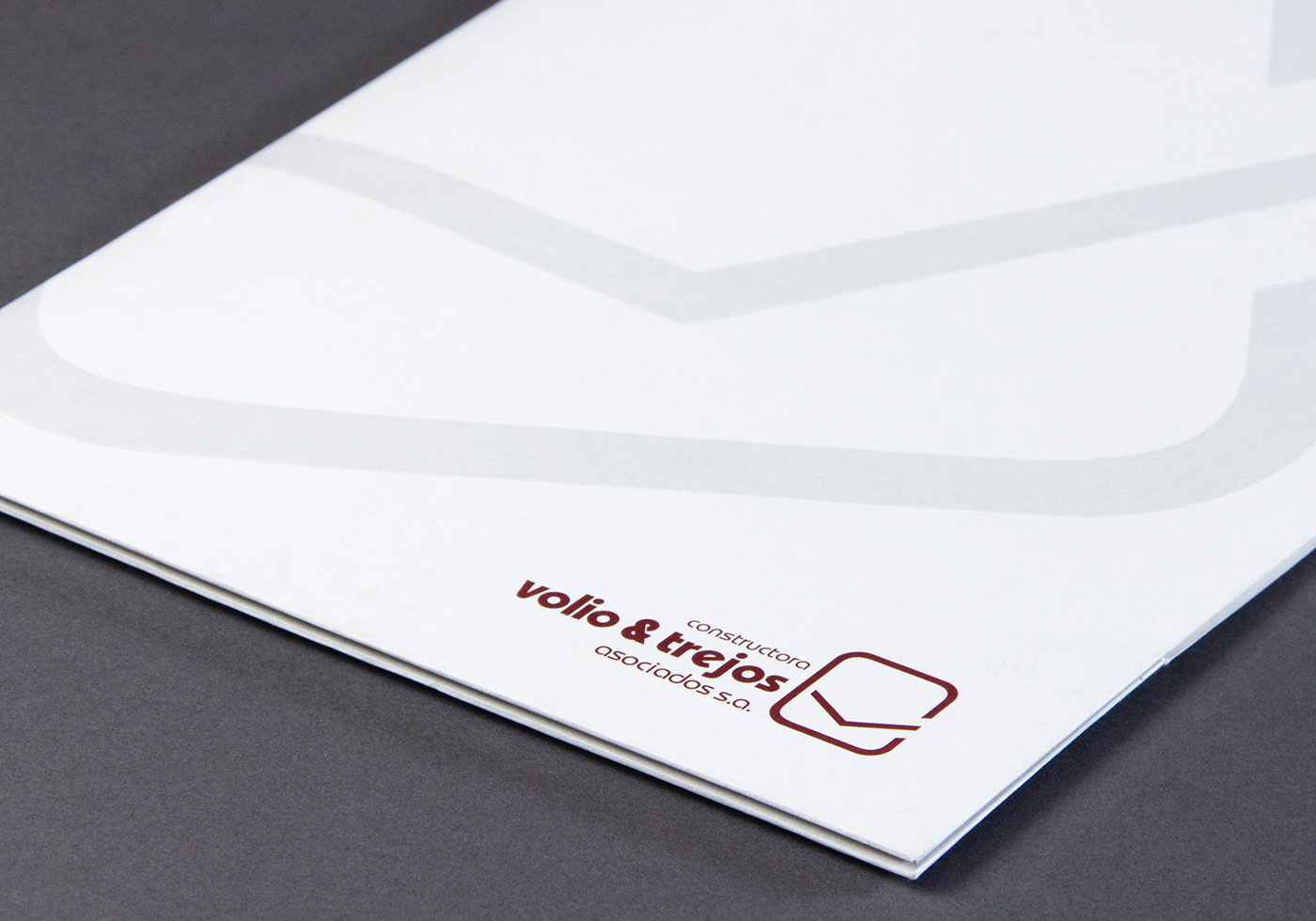 Booklet designed for the construction company Volio & Trejos. The brochure consists of three parts, which makes its reprint optimal as new construction projects are built:
- A folder that serves as the main container for the booklet & other documents.
- A booklet that describes the company's history, philosophy, equipment, and team.
- A folder in the back of the booklet that contains the company's projects divided into categories.
The categories were printed separately so that they can be easily printed and changed as their portfolio of projects grow.
 
Brochure / Catalog diseñado para la constructora Volio & Trejos. El brochure consiste en tres partes para hacer optima su reimpresión al expanderse sus proyectos: 
- Un folder que sirve de contenedor para el folleto, y otros documentos.
- Un folleto que describe a la compañía: su historia, filosofía, equipo y personal.
- Un folder en la contraportada del folleto que contiene los proyectos de la compañía dividido en categorías. Las categorías son impresas separadamente para que sea más fácil su reimpresión al aumentar el portafolio de proyectos de la compañía.