This is a promotional package study for Brahma - Special Cup 2014.
The proposal shows the cans illustrated with the player`s shirts of Brazilian Team.
Work created in 3D with Photo Manipulation.
This is a personal study of our studio.
--------------------------------
Estudo de embalagem promocional para Brahma - especial Copa 2014.
A proposta mostra as latinhas ilustradas com as camisas dos jogadores da Seleção Brasileira.
Trabalho criado em 3D com Foto Manipulação.
Este é um estudo pessoal de nosso estúdio.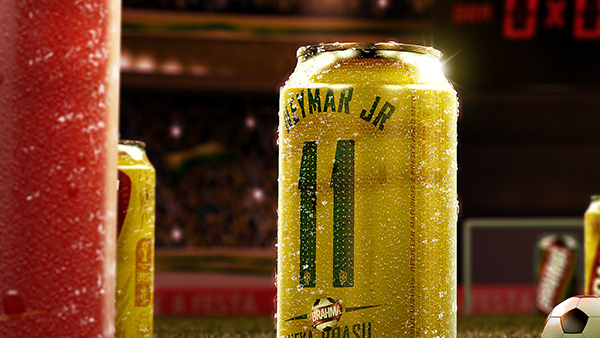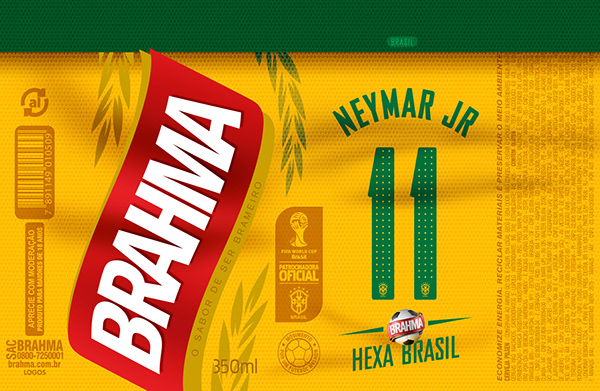 Modelling / Shading / Light / Render: Rafael C. Costa
Post Production: Julio Mello
Softwares: Modo / Maya / Photoshop