THE MOTHER OF PEARL CLOUD -
an illustrated book, animated short film and a series of posters to be.
The story is about a boy who when his mother dies is left to wait
for a year 
in a tiny boat in a desolate lake surrounded by mountains.
His father then picks hime up so they can be a family,
and he gets to meet a new mother and new little brother.
The fairy tale is based on the year my father spent in a children's home after the death of his mother.
With mourning band and in sailor suit.
The boy, holding a locket with a portrait of his mother: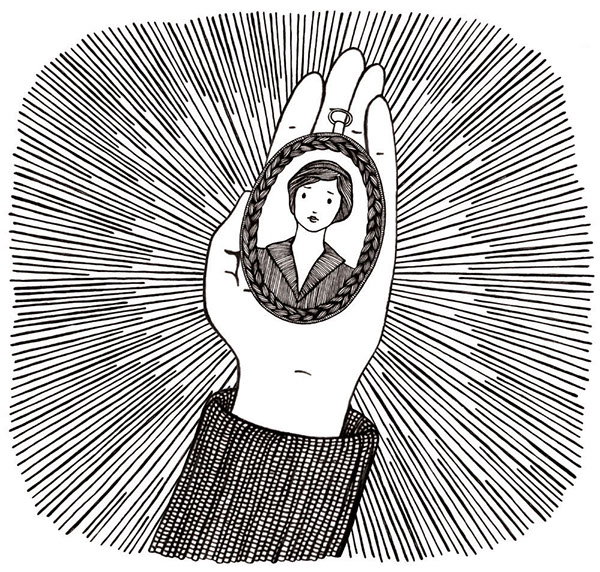 I've been playing around with colour.
Should The Mother of Pearl Cloud be in black and white or in colour?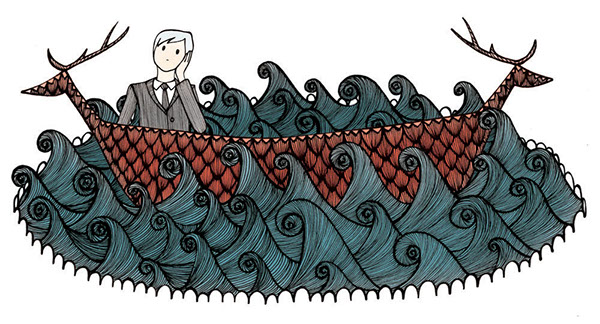 The mother of pearl cloud,
a shimmering cloud that reminds the boy of his lost mother:
Driving through the mountains:
The Mother of Pearl Cloud, in Swedish.
Early illustrations, made for funding applications: