We were given a class project from the Adelaide Zoo to create an advertising campaign to boost falling attendance numbers. The campaign was to include a newspaper press advertisement, a bus advertisement and a direct mail piece.
The idea centered around the beauty and majesty of these creatures and the sheer wonderment you feel when viewing them in real life.
To acheive this, I based my campaign around the beautiful origami work of
Davor Vinko 
(the flamingo) and 
Gen Hagiwara
 (the lions and giraffe).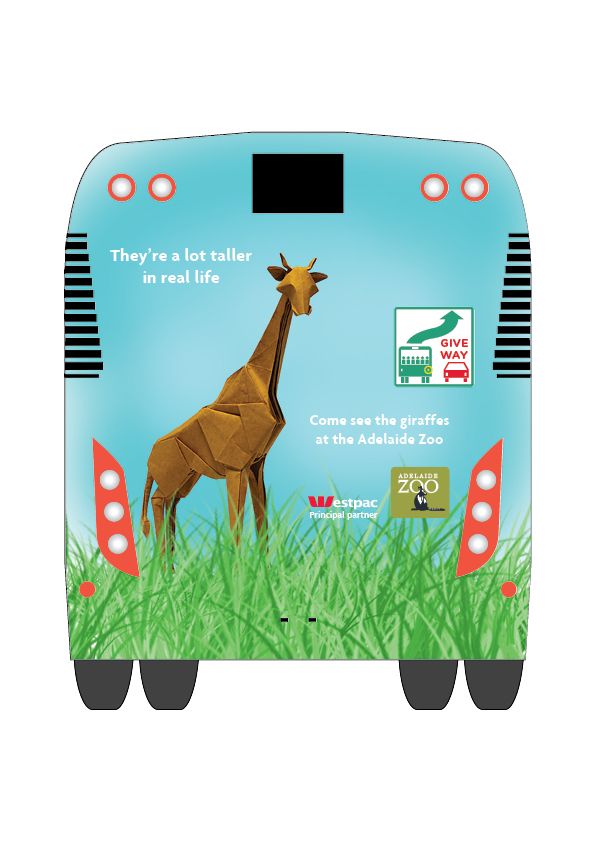 The direct mail piece is a double-sided letter. 
On the front side are instructions for people to create their own origami flamingo. The rear side contains a letter urging people to see Greater, the 85 year old Greater Flamingo that lives in Adelaide Zoo before it's too late.