FEEL GOOD is a new, young brand of handmade jewelry, created for daring, modern women who want to emphasize their individuality, and feel free to express themselves, to show its mettle.
The brand offers a collection of ready-made and creates exclusive things to order. The main specialization of the brand – jewelry chains and it most importantly, what need to be reflected in identity.
The logo represents the letters of the chain links. The elegant letters are intertwined, forming a gentle but strong composition. The combination of elegance and power – the main distinctive characteristics of the brand.
 
Corporate pattern used for packaging design, made from letters in logo, forming a chain lace.
Lace from the chains – another paradox to illustrate the character of the brand.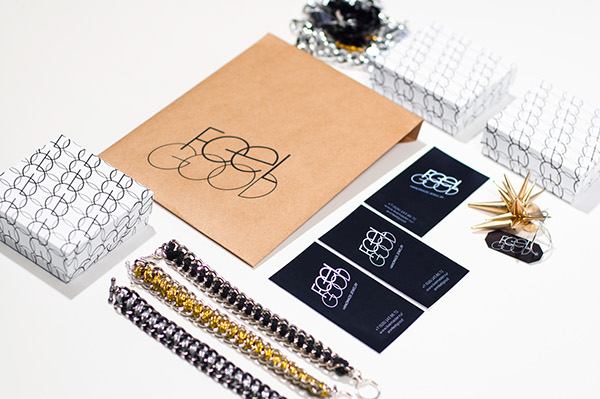 The style of high fashion and an elegant black-and-white color spectrum raises the brand to a new level, allowing it to blend well with a number of well-known fashion brands.
And most importantly, the customer feels good!))