I think it's time to blow this scene. Get everybody and the stuff together. Ok, three, two, one
LET'S JAM!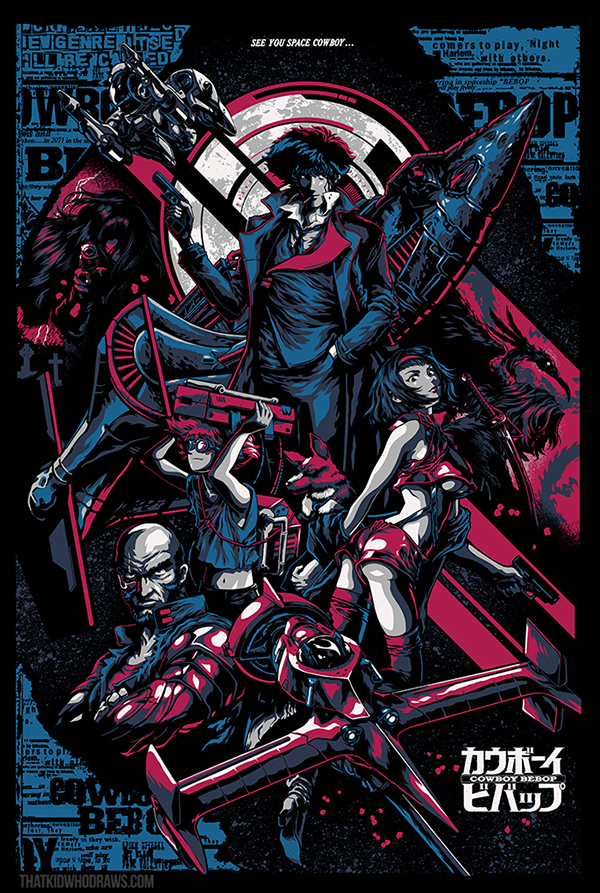 Here it is nearly a month later, my 5 color screenprint "
See You Space Cowboy
" paying tribute to one of my favorite animes of all time, Cowboy Bebop.