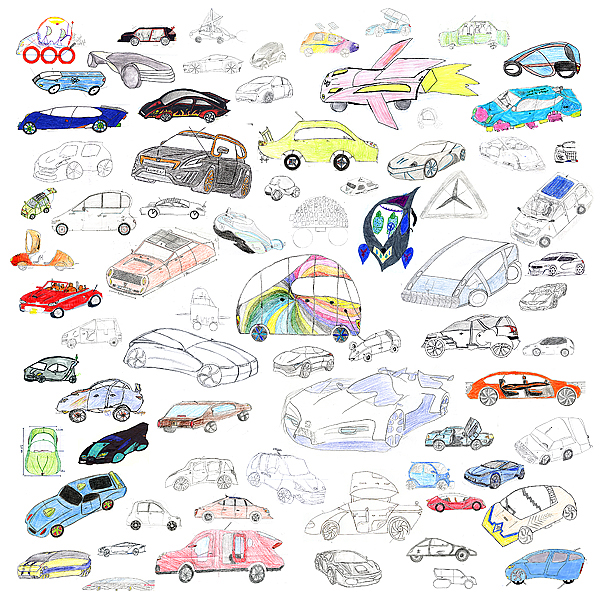 I have brought six childrens' car sketches to life by rendering them as a prize for the 'Draw Me The Car of 2020' design competition, launched in collaboration with the french children's magazine Okapi.
The six 9-14 year old winners – Clement, Thomas, Tom, Lena, Leo and Gaspard – were able to see their dream cars realized with my personal photoshop rendering method.
I presented the first placed winner, Clément, with a 270mm by 140mm model of his design at an awards ceremony held at the cPeugeot's design center in Velizy, France. I shared with the young winners my thoughts and inspiration behind their designs.
It was totally amazing and so magical for them to discover their sketch reinterpreted in a realistic rendering drawing. They were very proud and some of them already know they would like to become car designers ...