Design of the Electric Golf Cart concept.
More Comfortable
,
more Intuitive
,
more Time
for a game.
Totally
new way of storing
golf bags allows to pull sticks out of the bag while sitting and there is even
no binding system
necessary for it!
User would appreciate an intuitive and easy control of the cart by joystick and interactive table. It is situated in a middle panel between passengers where also a refrigerator is integrated.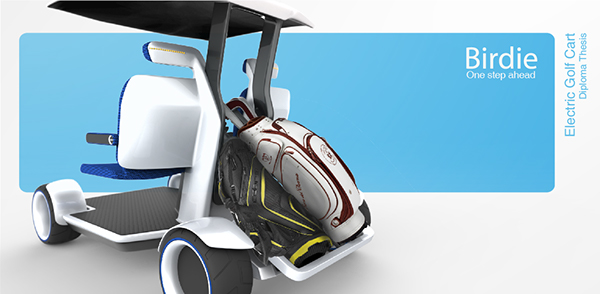 1.front suspension\2.perimeter frame\3.flat floor batteries\4.rear suspension\5.outer rim\6.brake system\7.ball bearings\8.inner rim\9.suspension\10.rotor\11.stator\12.brake system\13.suspension\14.servomotor
Drive unit is hidden in rear wheels (In-wheel motors). There are two servomotors in axles important for controlling directions.