The project below started as a class project, but it grew into an article on Core77 in collaboration with Autodesk for their Design for Your Product Lifetime series.
The problem statement I started off the project with was that many homeowners own a variety of long handled tools, which if not properly stored leads to clutter and is a safety hazard. Is there a simpler way to organize these tools and save space?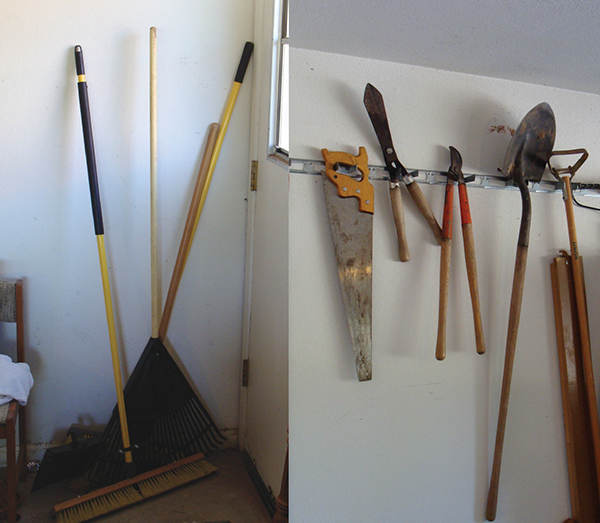 I began exploring different concepts through sketching and basic models. The concept I settled on uses a single telescoping handle which can dock into multiple types of heads. This design cuts down on the amount of space that the handles take up and includes a rack to store your tool heads.
After doing initial market research I had to decide what design language I was going to use for my product. I had determined that the tools needed to look durable and rugged, while also being simple and friendly to less experienced users. The language I settled on was "Rugged Approachability."
The concept I presented to the class.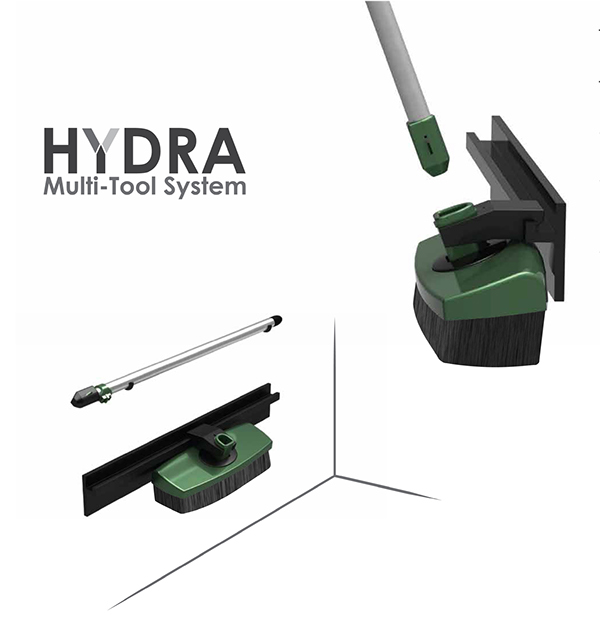 The class project was completed, but looking back I wasn't totally happy with the result.
-The wall mount was big and bulky.
-The docking mechanism was fragile and arbitrarily complex.
-Only one tool head was modeled and more were needed to illustrate the concept clearly. 
The next year I was approached by Core77, on behalf of Autodesk, to participate in their Design for Your Product Lifetime series. I was asked to watch through their free video series and, using what I learned, redesign one of my previous projects. This was a perfect opportunity to improve the Hydra Tool Set.
After I had finished watching the series,I knocked out a few pages of quick sketches and mocked up the most promising ideas in SolidWorks to find the best way to improve the locking mechanism.
The new design's improvements include the large plastic wall rack and hangers being replaced with a much lighter bent metal rod, and a simplified and reinforced handle docking system.
You can read the Core77 write-up of the project 
here.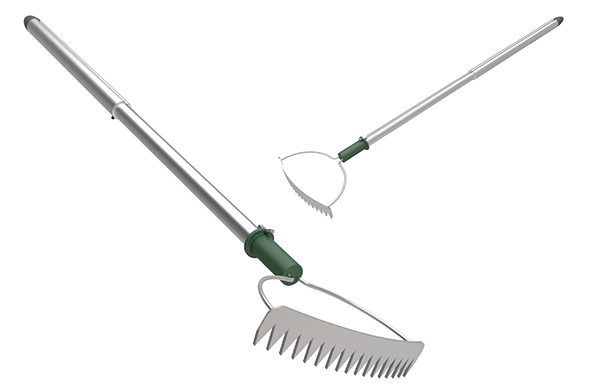 A short animation showing how the set is used and assembled