This viral video is made for Thinkpad 2013 Spring Promotion in China.
Thinkpad, as a well-known brand worldwide, definitely always come out with the image of a Black flat box with its Symbolic Red TrackPoint whenever mentioned.  Thus, our story carried out just from your memory. Mr.black, an honest & Kind-hearted Box image, is our Male Leading Role. Ms.Red, a lovely young lady in a red ball-like image, is our female leading Role in this story.  Of course, there must be a love story between them, but what kind? Do they fall in love at the first sight? Please follow my step to find out. You may see Mr.Black is always talking about "eat something". That is because he really hope to become stronger so that he could overcome all the difficulties on the way to his true love.
Actually, the story is easy understood. Whenever Mr.Black "eat something", it emphases thinkpad's dedication in unremitting innovation. All Mr.Black ate stand for Thinkpad's key & proud components (Hard/Storage Drive Impact Protection,Owl wing cooling fan,Magnesium Roll Cage, etc.).
In Consideration of its viral function, we intentionally hide product information during the major part of the story. So there is no doubt that you may feel it as an love- chasing adventures of a little monster. Until the end, when Mr.Black swallow Ms.Red,you can finally realize this is an ads for Thinkpad. Everything Mr.Black ate before gave him a great help during his journey as for those components are also the key feature of Thinkpad. With the help of all those star-components, Mr.Black finally become a magnificent Thinkpad and Mr.Black & Ms.Red are together forever.
character design(the 1st version)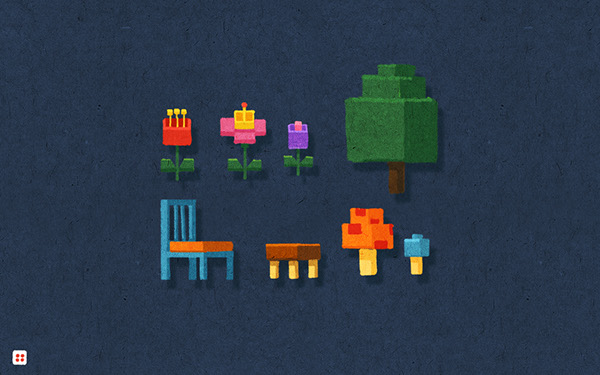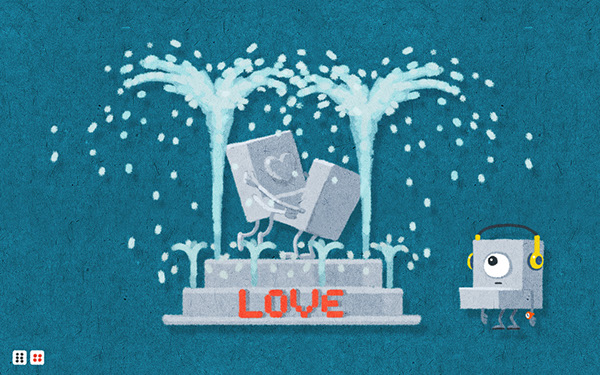 Now let's talk about the production. 2 people, 1month are really a hard-work for this video. We didn't use any special tech or effect because of those limits. We think a lot about what we can do to maximize the experience of this video before we get start. Complex & vast scens setting is not suitable to this video so the art direction & style surely become the core thing we should take great effort in. we aim to leave paper-texture & grainy film feeling which we learn from the 8-bit game trends in 80s,90s. You may also find many pixel-like feeling in the background scene. As a result, the whole video drive you into a memory of 80s, a retro feeling gradually coming up, which distinguish to other flash videos you may usually see today.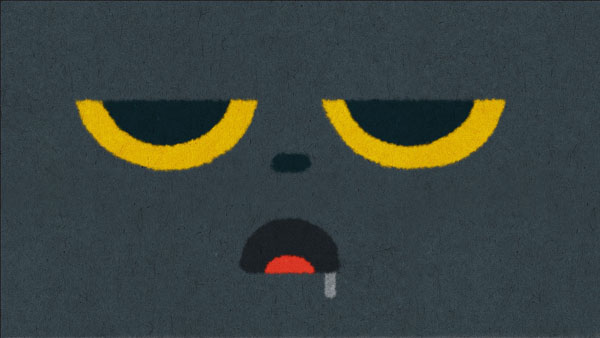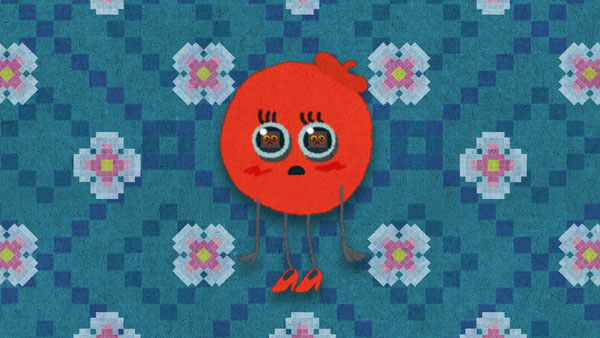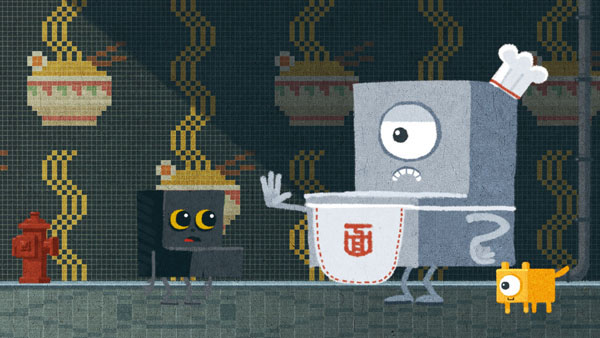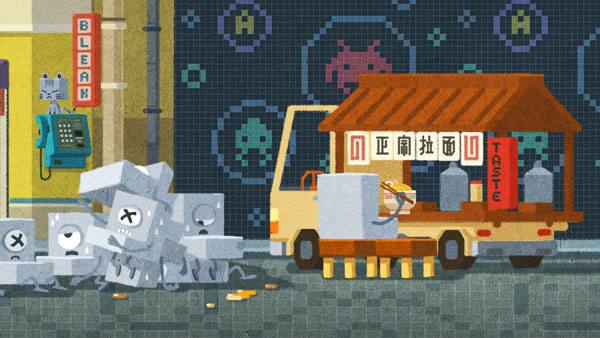 Beside the visual part, we hope every audience may remember of the song as well. So make it simple & easy to remember, what should we do? 1 sentence "eat something,make amazing"with easy tempo & melody is enough to let it linger in one' mind ever & ever.
Luck enough, we invite 2 Italian girls(they are sisters, Stella 8 year-old and Surya 8 year-old) to sing this song for us.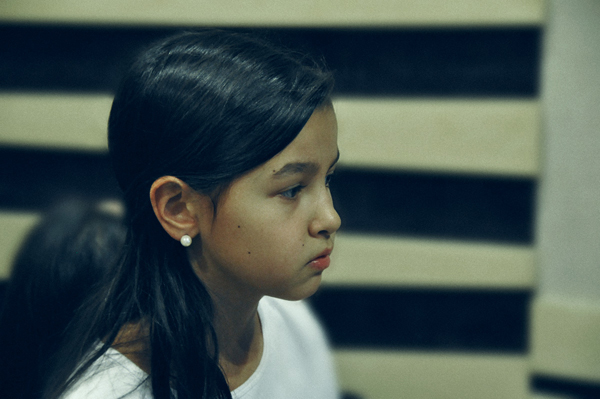 agency : Ogilvy ONE - Beijing
director / art dieection / character design / key frame / story board :Zhang jiming
animation / editing / rendering : Toyoya