About the Andersend Consulting Worldwide Brand Identity Roll-out
Implementation of the brand Identity design created by my colleague, William Rosner, for the consulting firm Andersen Consulting presently known as Accenture. We designed and created a corporate identity worldwide manual which gave consistency for the design look and feel for all typography, color, design grid systems and use of photographic or illustration elements. This included all administrative print collateral, capabilities brochures and annual reports.
Working with the talented Warren Gerbert, we created a series of branded images for the Andersen Consulting Capabilities Brochure. http://www.warrengebert.com/
About the Illustrator/Artist


Lauren Uram created a series of global branded images for the Andersen Consulting first Annual Report using small pieces of paper to communicate big concepts and thematic ideas as shown on this cover image.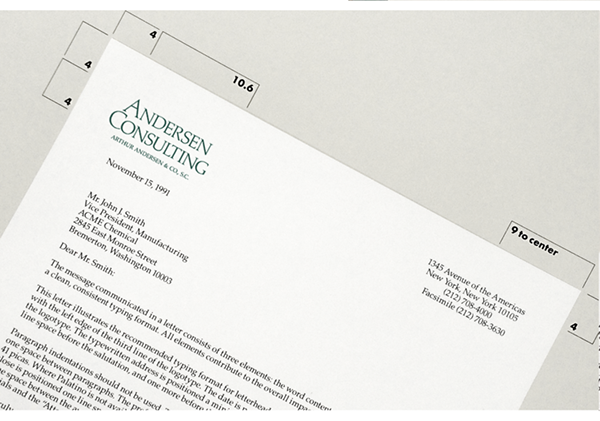 Design of the actual Andersen Consulting Logotype
was created by my colleague William Rosner.