This is a series of illustrations about the quirks of the Belarusian language! Cute, funny images illustrate the literal meanings of some commonly-used phrases. The series is called "as we hear, so we draw," inspired by the Belarusian proverb: as it is heard, so it is written. 
Despite being the country's native tongue, Belarusian is actually the second official state language next to Russian. In the state-controlled media, Belarusian language is often presented as the language of intellectuals and pro-democratic people (those not loyal to the current government), and is rarely used. Not surprisingly, it is listed in UNESCO's Atlas of the World's Languages in Danger. 
As We Hear, So We Draw consists of ten cute illustrations inspired by everyday vernacular phrases, designed to humorously demonstrate the rich, distinct features of this beautiful and modern language.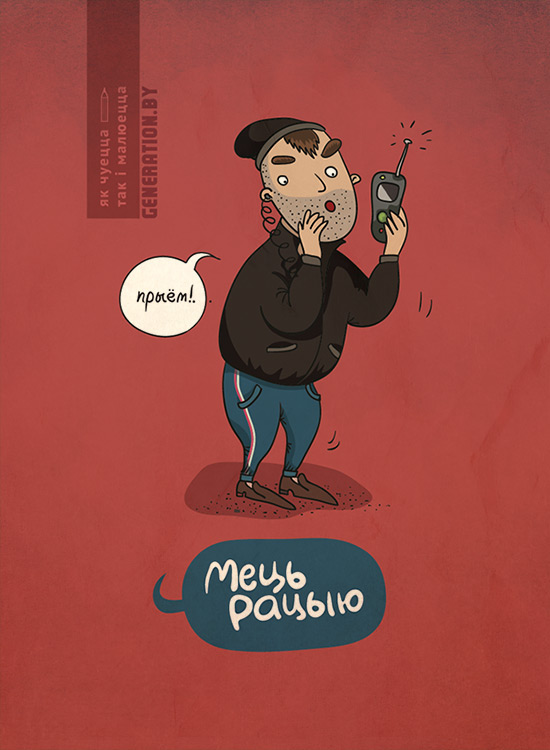 The images were published online and also were printed as magnets and postcards.
        The project was awarded at the Belarusian festival of advertisement and communication.