Rieker is a German shoe company that was stuck in the comfortable/sensible category appealing to older women. They even have chiropody booths in their shops. That was our starting point.

We took the client from thinking small and tactically. Then we got him to think beyond retail and to think more ambitiously about Rieker's advertising.

When you see their range, your first impression is that many of their designs are very odd, if not downright ugly.

But they are distinctive!

Their shoes seemed to be as much quirky as sensible, so we added fun to the comfortable and sensible by using the loveheart foot graphic on everything. Now their quirky distinctive look could be another reason to buy.

For the trade high-end dm work, we overturned store buyers expectations by having fun with the 'all important' comfort differentials.

Those crazy Germans! What jolly good fun we had.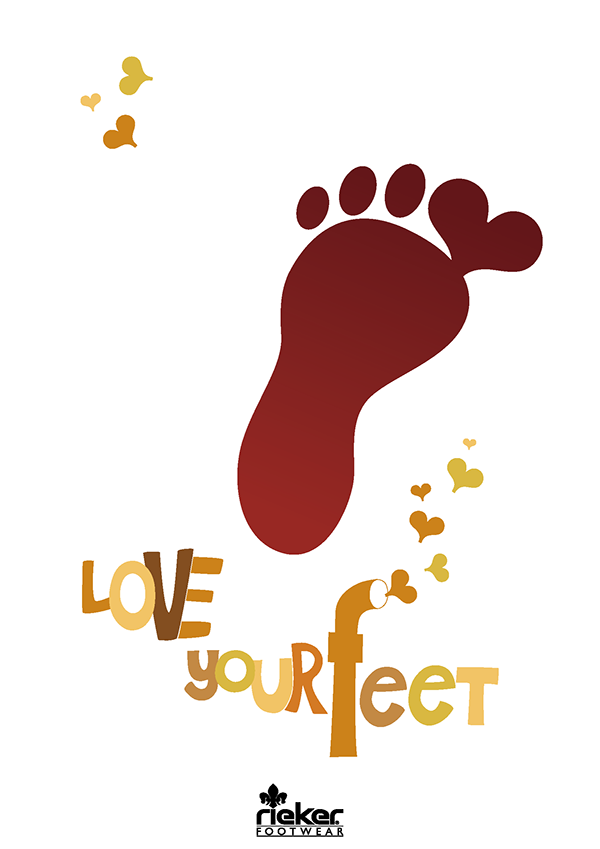 Radio
For the opening of the chiropody booths at the Solihull store
Chocolate Shoe

.
The design of the chocolate shoe matches one of their actual designs for that year and was size 37 (4½  for UK shops). 
It was sent just before easter.