Sugarglider's is a fictional macaron company that allows you to customize and purchase your macarons
in-stores, online, or at the tip of your finger. I named it Sugarglider's because I felt it appeals to the actual marsupial infraclass for which it was named. It is small, sweet, and loyal; characteristics that perfectly reflect 
this fictional company.
I wanted to design my menu page that not only shows how the flavors appear on the page, but how it also looks when filtered/sorted by a specific category.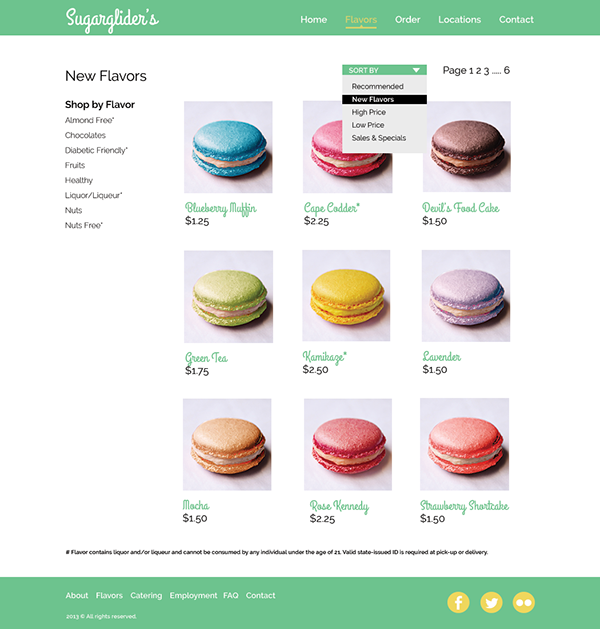 THE PROCESS


These are the specific wireframes for the screens that are presented as well as some of the sketches I did~ I won't overwhelm you with all the wireframes and sketches because there is a lot!!!