Johanna Elisabeth Ecker is definitely a person you want to meet. Especially when you are serious about your brands' future. Each one of her brand strategy projects is elaborated with empathetic curiosity, bold vision statements and very detailed execution ideas. 
We were looking for a sign that reflects both her personality and the quality of her work. The first application is a personal businesscard. For both of us a "normal business card" was not an option. 
So we developed a tiny little notebook for great thoughts about the future. Every piece includes a personal handwritten message for the receiver and 15 more very thin pages with empty space to use. 
By the way: If you want to be part of Johannas' thoughts on the future of branding stop by at nycbrandstories.tumblr.com and drop her a nice tweet @johannaeckernet.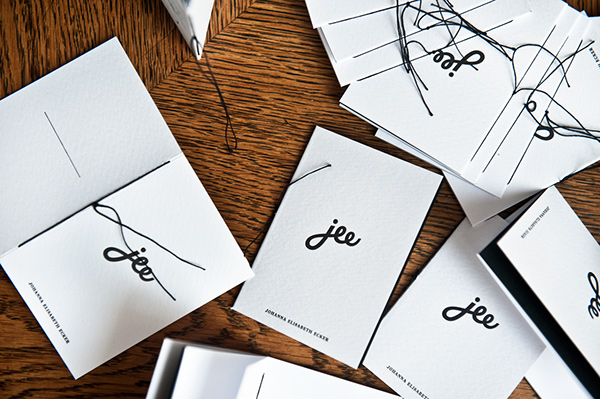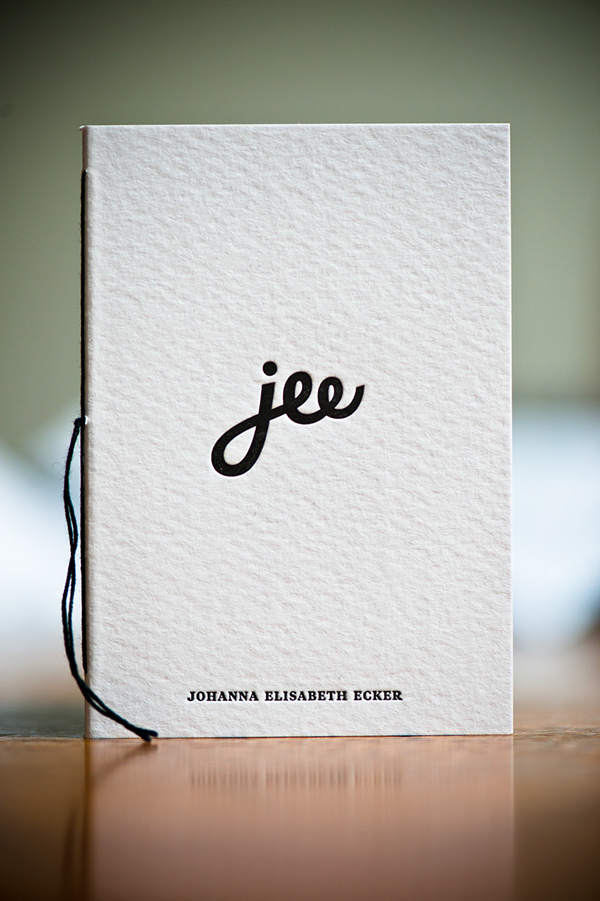 Credits
Art Direction & Graphic Design: Kurt Glänzer
Concept & Stitching: Johanna Elisabeth Ecker
Photography: Michael Königshofer