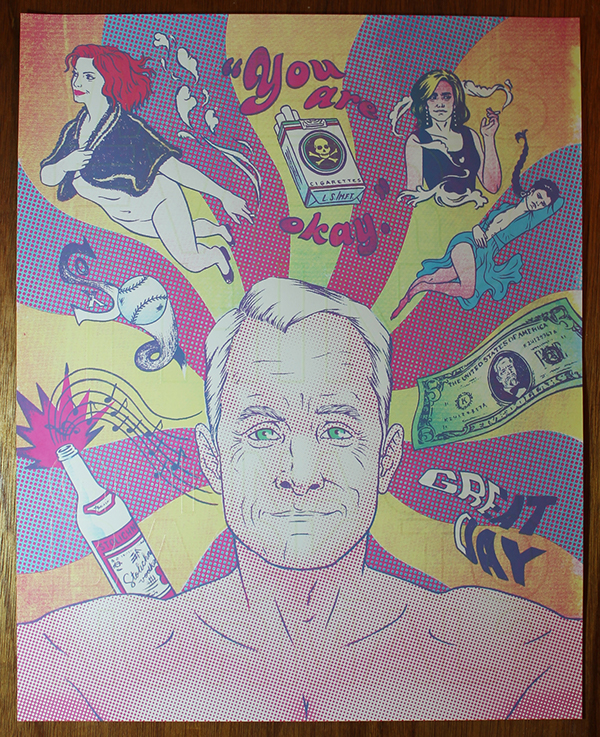 "When Is Everything Gonna Get Back to Normal?"
My contribution to Bottleneck Gallery's show "Where Is My Mind?" is inspired by one of my very favorite television shows: Mad Men. Take a peek inside one of Roger Sterling's LSD trips, and you may find an out-of-reach Joan (wearing a certain fur cape), an above-it-all first wife Mona, a pouty second wife Jane, Bert Cooper on a fiver, musical vodka, an infamous White Sox game, Lucky Strike ciggies, Great Day hair color for men, and echoes of Don Draper saying "You are okay." This was a ton of fun to make, and I can't wait to see what's in store for Roger and the rest of Sterling Cooper & Partners! 
16" x 20" three color screen print plus glow-in-the-dark layer, hand printed by me at the Gowanus Print Lab, on French Paper Co. cover, signed and numbered edition of 15, available at 
Bottleneck Gallery online
.