2 Layer Silkscreen & Gold Leafing on Paper

A tribute to one of the oldest and only Malabar mosque in Singapore. The special designed tiles on the exterior walls adorned with golden domes left me in awe.
Done as an invited artist for 11Mosque Exhibition.
Paying homage to 11 respective mosques in Singapore, Visual Inconsideration brings together 11 artists of various disciplines to share their personal anecdotes through a visual showcase.
The exhibition intends to highlight the heritage and artistic features of these mosques. In the same vein, to revisit and reminisce interesting facts, stories and history each mosque has housed dearly. These murmurs will live to linger and these 11 artworks are an ode to the rich history of these mosques.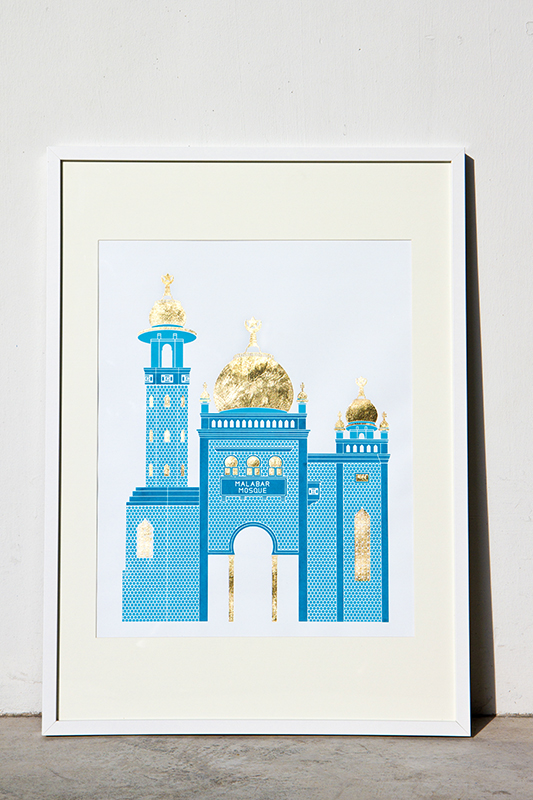 Thank you for appreciating our project.
We're always on the lookout for work inquires and interesting collaboration opportunities. Feel free to contact us at: 
iam@theworkbench.sg
—