is a creation and cultural cooperation project. It is one of the two French projects
selected under the call "Cooperation with third countries" 2011 for Europe-Mexico
projects of the European Programme Culture 2007-2013.
More than 20 Mexican, Hungarian, Slovakian and French artists: singers, musicians, dancers, actors, technicians have decided to work for 24 months on the conception, realization and diffusion of a stage show which transposes into the contemporary Mexican-American context Amerika, the first great novel by Franz Kafka, one of the most important authors of the 20th century. 
The project is a sequel to the work of adaptation of The Castle, undertaken by Laurent Festas
and the composer Karol Beffa.
The Castle was written in 1922, when Kafka already knew himself to be condemned. It reveals a Western civilization incapable of escaping from the absurdity of its own codes and functioning, which were as out-of-date as inescapable and inherited from a period whose values and beliefs had disappeared, thereby paralyzing any form of transcendence. Amerika, also known by the title The Man who Disappeared, (Der Verschollene), is less somber and remains an attempt on the part of Kafka to project himself as an exile in the United States, land of freedom and unbounded possibilities, which finally appears as a country whose justice has uncertain limits and which represents a vain attempt to renew Western civilization. The first image in the novel is of course striking from this point of view: New York's Statue of Liberty no longer brandishes her habitual torch, but a sword.
EQ: Festival Musiques Interdites / Eglise Saint Cannat des Prêcheurs, 9 July, 21h, in Marseille, France
EQ:
12 July 2013, 21 h, Saint-Remy de Provence, L'Alpilium,
France
EQ: Menet, Church "Saint Pierre", 17 July 2013, 21h
, France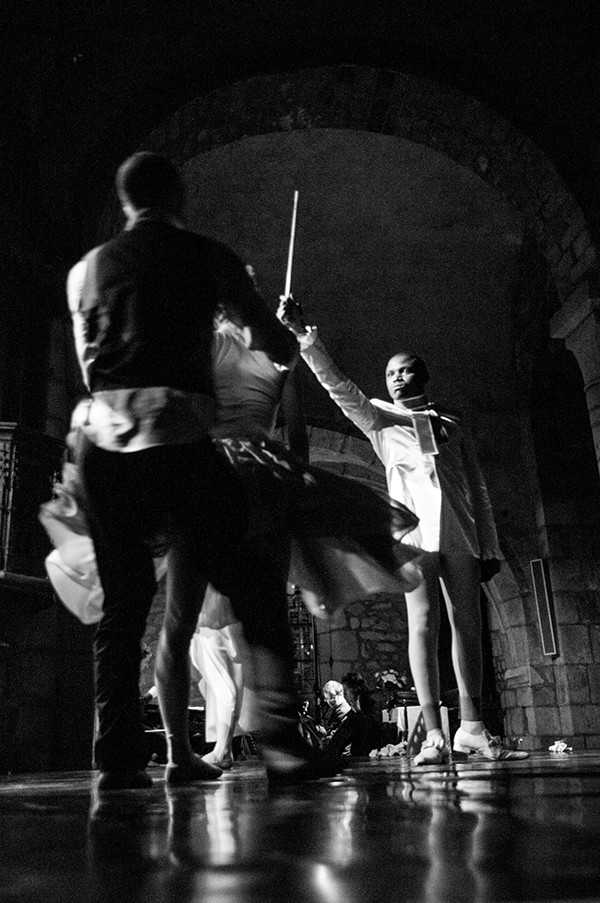 EQ: 
Saint-Nectaire, Église de Saint-Nectaire, 21 July, 21h, France
EQ: work in progress, juny + july 2013, in Riom es Montagnes
, France
>>Main Creators
Laurent FESTAS (FR), director 
Karol BEFFA (FR), composer 
Tamás BAKÓ (HU), choreographer
Laura Vera ESPERANZA (MX), choreographer 
Eva KLINCOKOVA (SK), costume designer
Iveta JURCOVA (SK), set designer 
Lukas MATEJKA (SK), videoart, projection
Tomas MORAVEK (CZ), light designer
Jean Baptiste FONTENIAUD (FR), light designer
>>Musicians
Johan FARJOT (FR), conductor, pianist and musical director
Till FECHNER, baryton
Nurani HUET (MX), singer
Lupita JIMENEZ (MX)
Geneviève LAURENCEAU (FR), violin
Antoine Pierlot (FR), cello
>>Actors
Ágnes DOMONKOS (HU)
Bertrand FESTAS (FR)
Henrietta RABOVA (SK)
>>Dancers
Tamás BAKÓ (HU)
Guillaume CHAN TON (FR)
Laura Vera ESPERANZA (MX)
Ikki HOSHINO (FR)
Caroline LEMIERE (FR)
Giovanni Adrián PÉREZ ORTEGA (MX)
Laurine RISTROPH (FR)
Reynaldo MARTÍNEZ SANTIAGO (MX)
ALL PHOTO IS HERE
: 
http://sdrv.ms/13n5DaK