With great honor, I was assigned to do a word unscramble based themed after the
Phoenix Fire Museum - Hall of Flame
.
Below are a bunch of the illustrations, some sketches, and progress as it came along.
The puzzle's mechanics: There's a static background and rotating images that change through each word. The scrambled letters show up with the accompanying item graphic. The challenge was finding simple enough words that were still fun to guess and not all just 'axe' or 'hose' - though we did use a few short ones.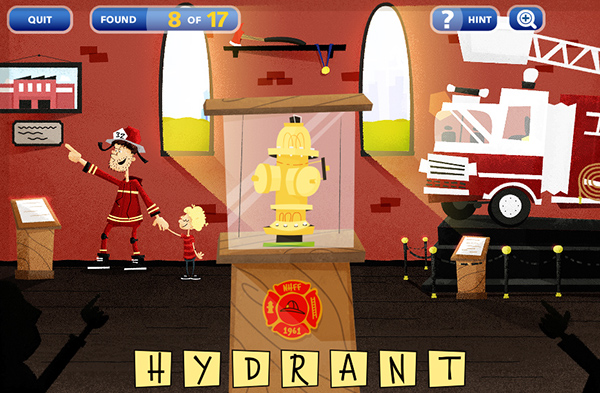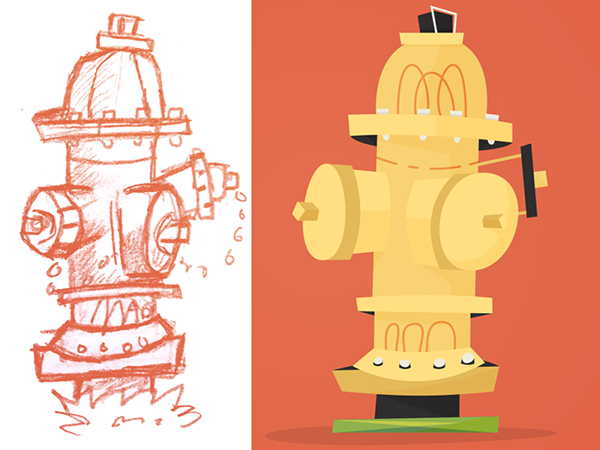 Artistically I was pretty free to roam. I took a lot of references from the actual museum, some youtube video tours, and other inspiring illustrations. I toned down the cutesy silly proportions a bit for the sake of education though. 
Hope you liked some insight into the process. I'll try to do this on most of my cool projects if everyone seems to enjoy reading it and sharing it!