This is a marketing campaign for a fictional movie entitled

Pax Americana

. The film is a post-apocalyptic investigation into conspiracy religions and mob mentality. The movie centers on a grassroots religious cult called Pax Americana, which establishes a military coup and imprisons those who defy them. It is up to a young woman named Ezra to find out the truth. In the end, we find that the US government established the cult and faked its own unraveling in order to establish absolute power under the guise of a scapegoat.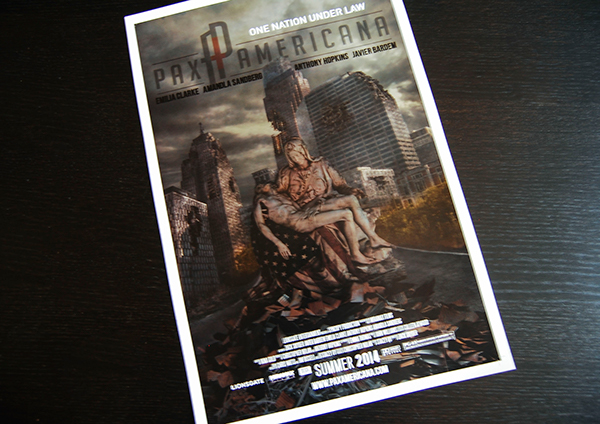 Billboards would be replaced by building-sized posters, which give the illusion of a worn-down building amidst daily life.
Marketing campaigns would also include a guerrilla sticker campaign to drive interest for the movie.