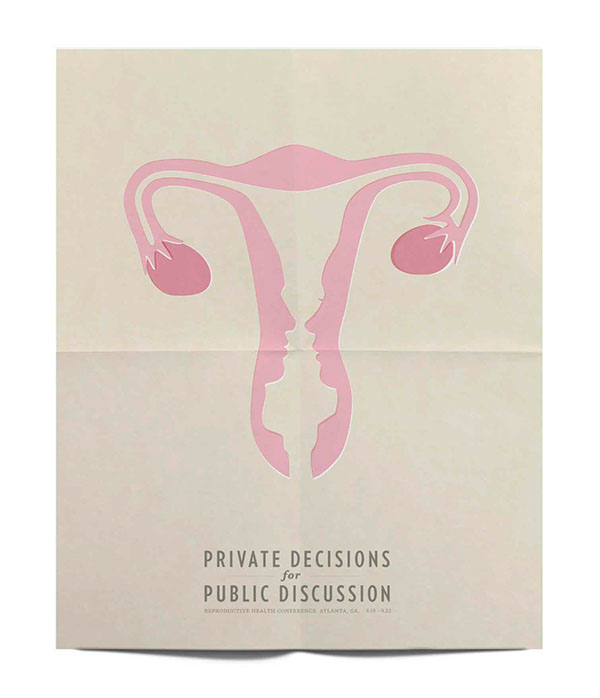 An open discussion of sexuality issues is important to promoting sexual health and responsibility. The Sexual Reproductive Health conference was created to bring awareness and discussion to a very complex subject that deals with personal issues and personal rights.  
The poster to advertise for the conference has two faces, a man and a woman, speaking to each other within the walls of the female reproductive organ to emphasize the importance of creating a dialogue on the subject.
The male/female dialogue is toned down and carried over in the collateral pieces for the conference through the use of masculine and feminine quotation marks and speech bubbles.