Combining music production tools that were behind the success of countless artists,
 BeatMaker 2
 brings a powerful and easy-to-use composition interface for amateurs and professionals alike.             
Build your own 
virtual home-studio 
create multiple instruments and connect them to a full-range of audio effects.
Compose, record, arrange and transform your ideas into complete songs, ready to be shared with others.
Import your own sounds or use the sound library provided: more than 
170 high-quality instruments
 and drum presets from synthesizers to realistic orchestral sounds. 

You can even import songs from your iPod library!

Some screenshots may differ from the official release.

These images are final versions submitted to the client before implementation.

Studio screen - Drum Machine, Keyboard Sampler, and Effect rack
Drums - selection, playing / Transport bar & Song pannel
Keyboard Sampler - full & options
Effects - Controller & two of the 9 effects available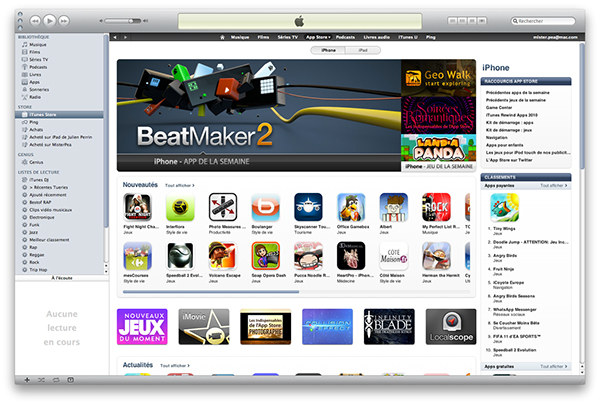 French iTunes AppStore - iPhone App of the Week 
(March 2011)