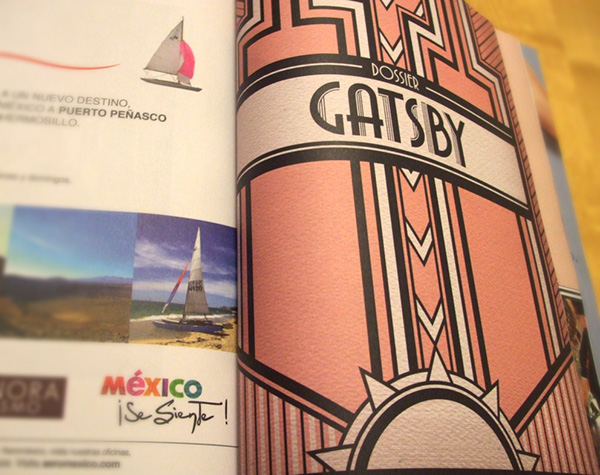 First page: Gatsby sketch. I proposed to include something very representative along with the character, and what could have been better than his car?
Inked work. In the story of the magazine, a reader of the book is getting amazed by the original story while he's flying in a plane.
Second sketch. Daisy, the eternal love of Gatsby, appears in one of those huge and luxury parties in Gatsby's mansion.
Final sketch. Both of them needed to appear in a scene from the story. Here's where Daisy is asking if he feels lonely, so he answers he's not because he only invites interesting and famous people to his parties.