The Beautiful Gingers Project
A Documentry Photography Book 
Final Project / Department of Visual Communication / NB Haifa School of Design, Israel (2013)
Guidance: Yaron Shin (Jewboy)

Researchers claim that within fifty years the ginger poplutaion will be extinct. Only 1% of the world's population are ginges. Ginger hair appears when two copies of a recessive gene on chromosome 16 has a mutation.
Gingers recieve different attitudes from society due to their visual characteristics.
I'm trying to investigate why gingers are so special and intriguing. In my project I photographed almost 200 ginger people of all ages. I'm trying to express the unique character and beauty of each of the subjects.


 
פרוייקט גמר / המחלקה לתקשורת חזותית / המרכז האקדמי לעיצוב ויצו חיפה ( 2013
פרויקט הג'ינג'ים היפים
 
חוקרים טוענים שתוך חמישים שנים האוכלוסייה הג'ינגי'ת תיכחד. רק אחוז מאוכלוסיית העולם הינם ג'ינג'ים.‬ שיער ג'ינג'י מופיע אצל  אנשים  בעלי שני עותקים של גן שעבר מוטציה בכרומוזום 16 
הג'ינג'ים זוכים ליחס מיוחד בשל מאפייניהם החזותיים. אני מנסה לחקור מדוע הג'ינג'ים כל כך מיוחדים ומסקרנים. בעבודתי צילמתי קרוב ל-200 אנשים ג'ינג'ים מכל הגילאים. האתגר שלקחתי על עצמי הוא לבטא בצילום את אופיו ויופיו המיוחד של כל
אחד מהמצולמים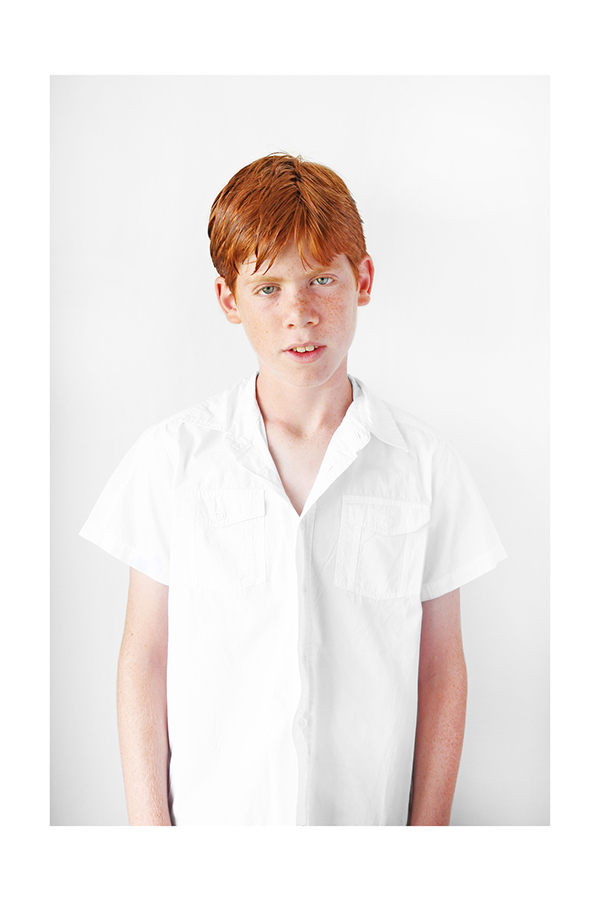 Ori Ozer, 12 yrs. old, Kibutz Kfar Masrik, Israel
Yarden Bachar, 6.5 yrs. old, Qiryat Haim, Israel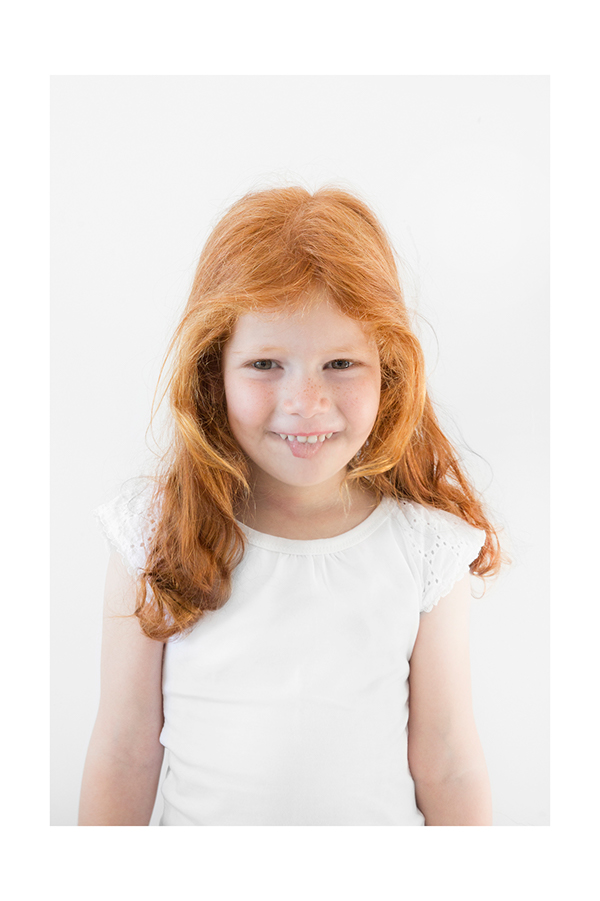 - - 
- - 
- - 
- - 
- - 
- - 
- - 
- - 
- - 
- - 
- - 
- - 
- - 
- - 
- - 
- - 
- - 
- - 
- - 
- - 
- - 
- - 
- - 
- - 
- - 
- - 
- - 
- - 
- - 
- - 
- - 
- - 
- - 
- - 
- - 
- - 
- -
- - - - - - - - - - - - - - - - - - - - - - - - - - - - - - - - - - - - - - - - - - - - - - - - - - - - - - - - - - - - - - - - - - - - - - - - - - -
from the exhibition at Tokyo Designers Week, Japan
from the exhibition in Dizingoff Center, Tel Aviv
from the exhibition at Wizo, Haifa (the Neri Bloomfield School of Design)
Thank you for watching! :)