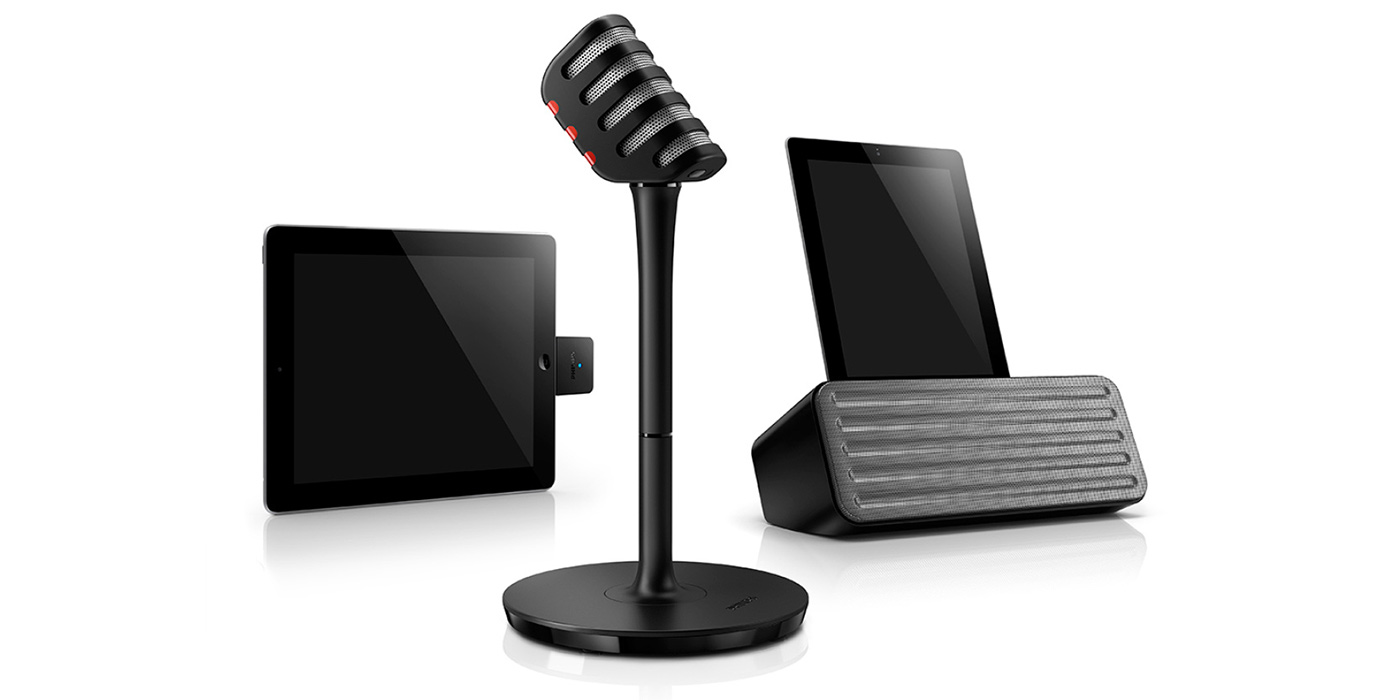 SingAlong

 is a karaoke set consisting from a speaker and a wireless Bluetooth microphone. Set up in cooperating with the TV talent shows TheVoice and Starmaker, it works with the belonging apps for iPhone and iPad.
The design of the detachable microphone is inspired by the distinctive shape of a shore microphone. Its main characteristics got transformed and used in an abstract way in the design language.
Some distinctive elements of the mic as the shape of the grill are used on the grille of the speaker which provides also the docking connection for iPad.