For my final year Design Communication module, I was tasked with the redesign of a domestic kitchen appliance using visual cues and design principles of a contemporary design movement or trend.
The aesthetic features integrated within this food processor draw upon design cues from the DieselPunk style/trend which draws influence from the interwar period of the 1920s - 1950s and contains a strong industrial undertone. 
Initial research into the trend explored its application within architecture, industrial design, fashion and art. Common features were identified and collated within the mood board (displayed below). This mood board then acted as a guide throughout development to ensure that subsequent iterations retained the core aspects of the trend.  
Following the collation of the mood board initial sketches predominantly explored shapes, before detailed sketch and CAD development explored the integration of details e.g. vents etc. 
Animation of Final Design - (Below)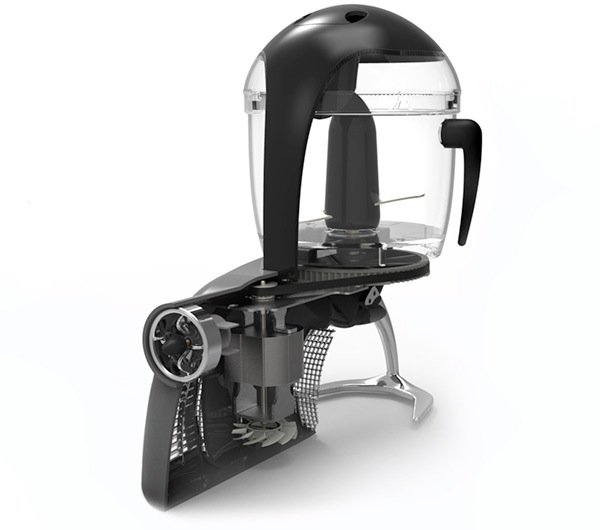 As a reshelling / restyling project components used within an existing food processor were accounted for and integrated to explore scale and ensure feasablitiy.