I always had this inner image of the year as a circle. This was my first work in information architecture. It was very enlightening for me because i made something visual wich was existing inside of me for so many years. I remember being a child visualizing the earth drawing a circle around the sun. Actually this idea of the year as a circle existed before me and the western culture. It existed even before us humans. Its pure nature – its real information.
A year is the orbital period of the Earth moving around the Sun. For an observer on the Earth, this corresponds to the period it takes the Sun to complete one course throughout the zodiac along the ecliptic. (Text: Wikipedia)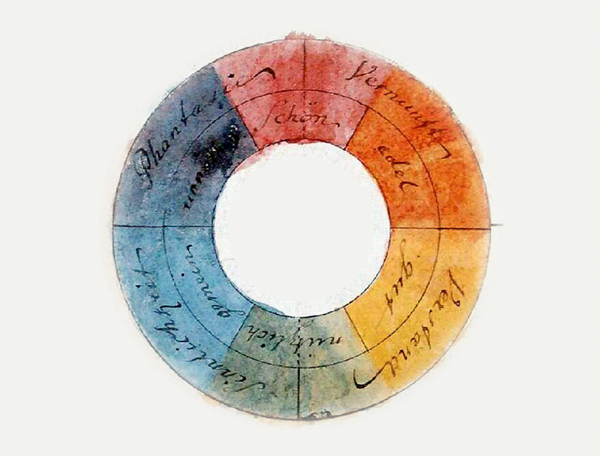 Inspiration for the color concept was J.W. Goethes colorcirle
In this color concept every month has his own color corresponding on the average temperatur of the month.
reed it clockwise, starting with January first at the top.
1 year – 12 months – 53 weeks – 365 days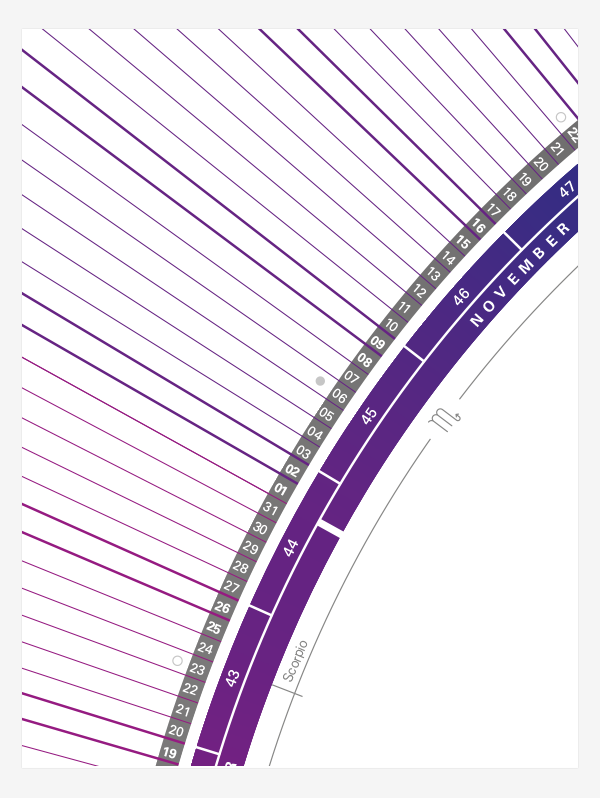 the starsigns, all moonphases, the 4 seasons, summmer & winter solstice