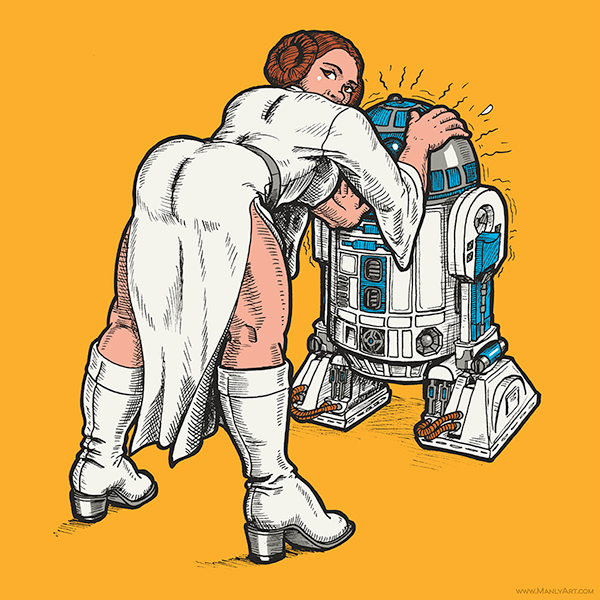 This is the second in a series of drawings envisioning what it might look like if Robert Crumb drew Star Wars art. It started with an homage to Crumb's famous "Keep on Truckin'", but with C-3PO and R2-D2.
This whole thing started off as a one time thing with "Keep on Hustlin'", but then I got to thinking how would Crumb handle Princess Leia? I tried to capture the thick build of Crumb's women and the lightly veiled sexual tension that accompanies those women.
Below is the original scan of the inked art and also a close up of the finished piece. The line work was done with Sakura Microns (08 & 05) and a Sakura Graphic 2. The clean-up and colors were don in Photoshop.
I'm pretty sure this won't be the last Robert Crumb inspired piece I'll do. These are way too much fun to draw!