A short amateur documentary film (+ some photos) about a skater from Novi Sad (Serbia) who was skating across Ohrid (Macedonia), and talking about his passion and dedication, the skating scene in Novi Sad, the injuries etc..
There is another local skater included on photos only.
I avoid to upload works from the university, but since this was very important project for me.
Gear used:
Photos - Minolta srt 101 with rokkor 35mm 2.8, on Film: t-max 400. ; Canon 5D, Nikon D80 with wide-angle lens.
Video: Canon S5IS.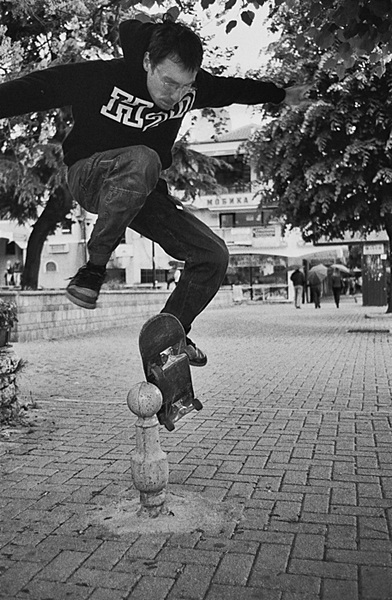 "To je tvoja stvar koliko zeljis da budes agresivan."