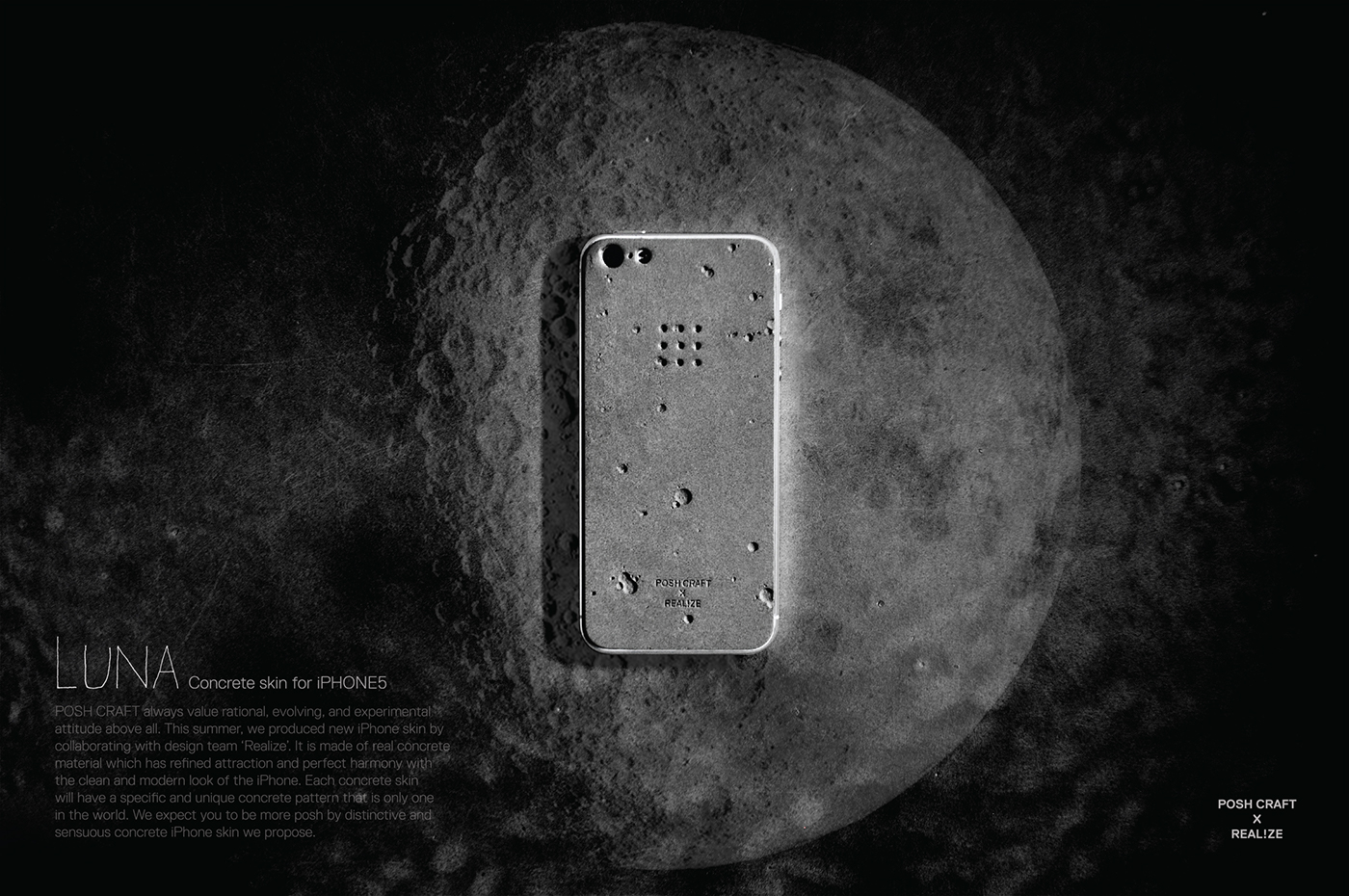 POSH CRAFT's first collaboration with Design Team 'Realize' 
POSH CRAFT always value rational, evolving, and experimental attitude above all.
This summer, we produced new iPhone skin by collaborating with design team 'Realize'. It
is made of real concrete material which has refined attraction and perfect harmony with
the clean and modern look of the iPhone. 
Each concrete skin will have a specific and unique concrete pattern that is only one in the world.
We expect you to be more posh by distinctive and sensuous concrete iPhone skin we propose.
www.posh-projects.com